Irene S. Reed High School - Shelton, WA

CLASS OF 1963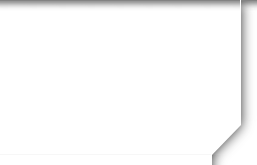 Pat "Patty" Hester duToit, duTwah
Profile Updated:
July 25, 2014
| | |
| --- | --- |
| Residing In: | Salem, OR USA |
| | |
| --- | --- |
| Spouse/Partner: | Larry Dutoit |
| | |
| --- | --- |
| Children: | We have 3 daughters, Liz, Suzanne, Christa, son-in-law, Carson,and grandsons, Gibson, and Anderson. |
Yes! Attending Reunion
Comments:
Since graduation we have travelled to Australia, and Europe. We had planned to visit Chile to visit one of our exchange students. He arrived in the USA before we got our tickets. Nice surprise.

I was fortunate enough to manage Erath vineyards in the willamette valley. A party every day.

My life was changed forever when we welcomed our first grandchild. Gibson Riley Brown. He's had health issues almost since birth. Gibson had biliary atresia, bile ducts disappear. July 10, 2013 he was life flighted to Lucille Packard children's hospital to be evaluated for a liver transplant. They was put on the transplant list
And July 16th we were notified that a baby had been in an accident and was a blood type match (AB-very rare) and he received the liver on the 18th. He's a healthy 18 month old now and started walking one year after trans plant.
On June 1, 2014 we welcomed our second grandson, Anderson.

I'm still married to Larry Dutoit and he is working at retirement and finishing out cabin in the cascades. The cabin isn't finished yet and quite comfortable. We love to go there when it rains to hear the drops on the metal roof. In Salem we live next to the creek and not on the top floor.

I've been in touch with many of the people we went to school with. I visit every summer to celebrate Candys life with her sister and brother in potlatch. She is so missed.

I'm missing the 50th reunion and am looking forward to seeing the pictures. The pics are great. Thank you for posting them.

On a side note I was adopted at 3 days old and I found my birth family in 2000. My great aunt was Phoebe Fairgrave Omlie. She was personal friends with Amelia another famous pilot. I wish I could have met her. My bio mother died before I met her. I have a half sister and an aunt and cousins. I was the Lucy one to be given up.