Irene S. Reed High School - Shelton, WA


CLASS OF 1963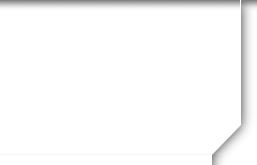 More 45 Year Reunion
See current Reunion Pics from the 45-Yr Reunion, and a short video. Also, See who attended .
I Remember.... do you?
WOW!! What a blast!! Our class reunion of 45-yrs on August 30, 2008 at the Simpson Mason Lake Recreation Area is now history, BUT what memories we will have for many years to come. We missed all of you that couldn't attend, but, just wait, the 50th is closer than you think. So, get yourselves ready now!
A special thanks from all of us to Judy Nicholson Saeger for spearheading the reunion and to Gerry Ann Roberts for the outstanding decorations. Their efforts and dedication made this reunion very special.
DID WE HAVE FUN OR WHAT!!
IT WAS GREAT TO SEE YOU THERE !!!
A SPEC'L CLASS & REUNION
Below are a few very Heart Felt comments from those that attended our reunion. They express the feelings we all had and that we hope to retain in our hearts for a long time to come. Further notes and comments about the reunion, and the attendees, etc. are provided in Classmate News.

Gerry Ann Roberts: … even though we didn't arrive connected on Saturday, we left connected in a way that I could not have dreamed. I spoke with people I did not even really know in high school. I listened to the spirit of the class '63 and I was proud. I listened to Bill Smith sing our school song and watched as we remembered the words and I was moved. I listened to the wisdom of some and the hysterical laughter of those of us that were in conversation with Linda and Merline [and others]…. I saw confident people….. My heart was warmed by the smiles that were familiar even if they were just in passing in the halls of Irene S. Reed. I sat in the rain and watched us gather together once again to cheer on our proud athletic teams. There seemed no fear of having to take enormous amounts of Advil, Aleve or of having to ice a sore shoulder or banged up knee….. We were, for a moment, a family.
I will never forget this reunion. I liked the people there. I like who we have become...what we mean to each other and how we care.
Judy (Nicholson) Saeger: I have said it a hundred times, but I will keep on saying it…our class is a special class.
reunion committee members: Suzi (Aho) Haugen; Coralie (Anderson) Watters; Gail (Downing) Olson; Bruce Gardner; Dan Harvey; Bill LeDrew; Judy (Nicholson) Saeger; Sue (Norvold) Aho; Gerry Ann Roberts; Bill Smith; Lynne (Stevens) Lenhart; Rene Lamont; Loren Gee; Leanne Armstrong; Wendy (Brickert) Selde; Jan (Steinberg) Dishon