Irene S. Reed High School - Shelton, WA


CLASS OF 1963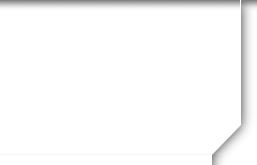 Loren Gee's Book
We have an author in our midst !!!
Loren Gee has written a book, "V" for Valor, of his personal accounts as a copter pilot during the Viet Nam war. The names have been changed to provide privacy to those in the story, but the facts are all true.
The newest DOCX and PDF versions with photos added are available for downloading below:
If you have problems downloading or using these versions with your reading device, let us know by using the "Contact Us" tab, or contact Loren directly by sending him a message through the "Classmates Profile" tab at the top of this page.
Happy Reading, and thanks, Loren, for all your hard work in preparing this personal account for posterity.
Copyrighted: permission to post book granted by Loren Gee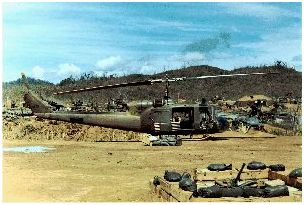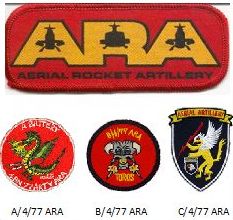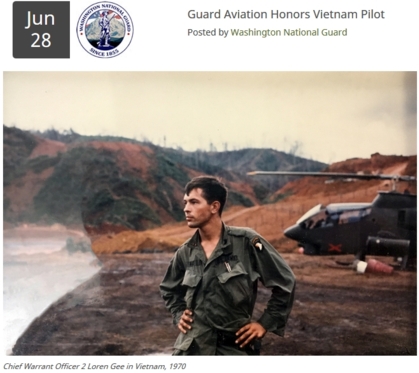 OK, a little history [at the request of Dan Harvey]:
I was assigned to a unit that was called ARA – Aerial Rocket Artillery. There were only two of these units in all of Vietnam. The Blue Max ARA flew for the 1st Cavalry, and my unit, the 4th Battalion, 77th Artillery, flew for the 101st Airborne. The Blue Max had been in operation for some time, when it was decided to form the new unit, 4th of the 77th, to support the 101st. I trained in the states for six months before we shipped over as a unit. There were 3 "Batteries" in our Battalion, A,B, and C. I went over with A Battery, but did most of my flying with C Battery. We were located in I Corps, the most northern zone in Vietnam, and did a lot of flying along the DMZ. Probably the most famous battle in which I participated was Hamburger Hill, out in the Ashau Valley. Yeah, they even made a movie about that one, but I don't think they even mentioned ARA in it. So, the official unit designation [of my unit] was, C Battery, 4th Battalion, 77th Aerial Rocket Artillery, 101st Airborne Division.
When I graduated from flight school, I was appointed as a Warrant Officer, WO-1. If you kept your nose clean, you usually made Chief Warrant Officer , CWO, or W-2, in a year. That was as far as I went. The pecking order in the unit was pilot, aircraft commander, section leader, platoon leader, and Battery commander. Most of the platoon leaders were captains, and section leaders were usually lieutenants. I made section leader [even though I was a CWO] about six months into my tour, just around the time of Hamburger Hill. Part of that was because of a shortage of pilots. It wasn't unusual in our unit for Warrants to be leading sections. What was unusual in a flight unit was that rank was forgotten once in the aircraft. If a Warrant was the aircraft commander (A/C) and a captain was his pilot, the Warrant was in charge of the ship, period. And a section leader led the section with no regard to rank of the pilots. The section was two aircraft which was our normal formation – a flight of two – lead and wing.
Loren's Viet Nam Photos (Flickr):
If the sideshow does not appear, reduce your screen resolution, or go to the website below:
http://www.flickr.com//photos/77973359@N07/sets/72157632800206380/show/
More of Loren's Viet Nam Photos (Picasa):
See Loren's Facebook page for more Viet Nam photos