Irene S. Reed High School - Shelton, WA


CLASS OF 1963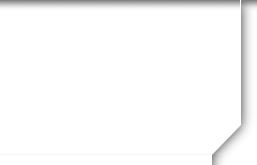 Truant Classmates
Please look over the lists below, especially the senior class list, and let Dan Harvey or Bill LeDrew know if you have any information on the where abouts of these missing classmates. Any information might helpful, even where a relative is living, last place seen, married name, a person that might know where they are, etc.
MISSING FROM OUR SENIOR CLASS annual (1963)
Amazingly, we have no missing classmates that attended Irene S. Reed in 1963 at this time.
BOUNCED EMAILS: As of Sept 2018
Patricia "Patti" Quinn (Campbell)
Curtis Owen
Gloria Walker-Kenworthy (Gaetz)
Neils Lund
Leora Burgess (Twidwell)
========================================================
MISSING FROM OUR JUNIOR CLASS annual (1962)
Larry Depoe: Possible address/phone - RR 2, KINCAID, KS 66039, (620) 439-5640
Kathy Clark
Bobbie Dillenburg: Bobbie Dillenburg cousin is Robert (Al ) Dillenburg. Al lives in Spanaway, WA . Phone 253-537-6837. He may know something (re: Craig Clements). Bobbie is a friend of Merline Dorey Lewis.
Sharon Johnson
Vicki Robertson: A friend of Merline Dorey Lewis in school.
Jackie Palmer
Ken Marmie; Possible address/phone - Kenneth Marmie 7300 ADRIAN DR, ROHNERT PARK, CA 94928,
(707) 792-1502

Mary Scalf
Danny Rioux: Maybe Mickey D. Rioux, 412 Elson Rd., Shelton, WA., 360-426-5157 (haven't called yet).
Kay Wells: I believe Kay Wells sister Jackie Coots-Sanderson still lives in Shetlon (re: Pat Booth-Sann 17 Jun '08).
Mike McGee
Stan Dittman: Found Stanley Paul Dittman, age 63; Yuca Valley, CA, Seattle, Shelton; relatives Wilma V. Dittman, Paul W. Dittman. Possible address - 56183 ONAGA TRL ,YUCCA VALLEY, CA 92284; phone (760) 369-0727
Frank Lee
---
MISSING FROM OUR SOPHOMORE CLASS annual (1961)