Irene S. Reed High School - Shelton, WA


CLASS OF 1963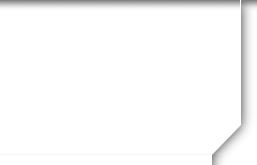 Fun Pics
Do you have recent pics, or old ones from elementary-high school? Send them to us so we can put them on the website
Here are some neat class pics provided by Jan Steinberg-Dishon of grades 2nd and 3rd (Bordeaux), 4th and 5th ( Lincoln), and 6th (Bordeaux)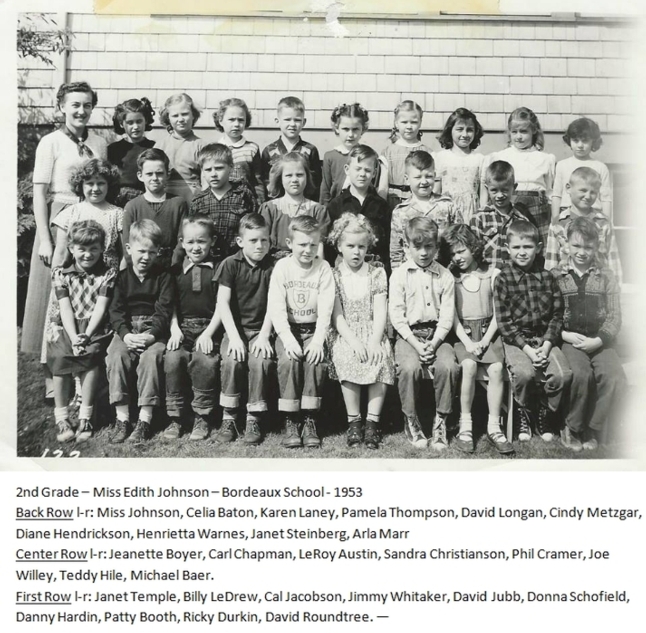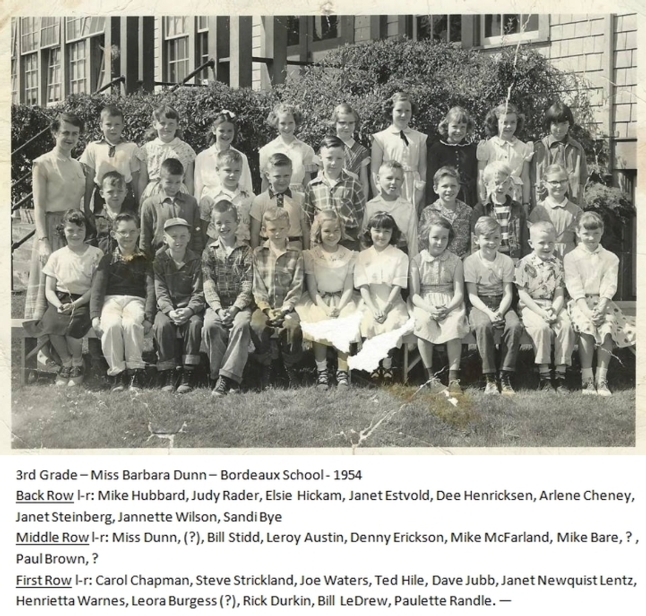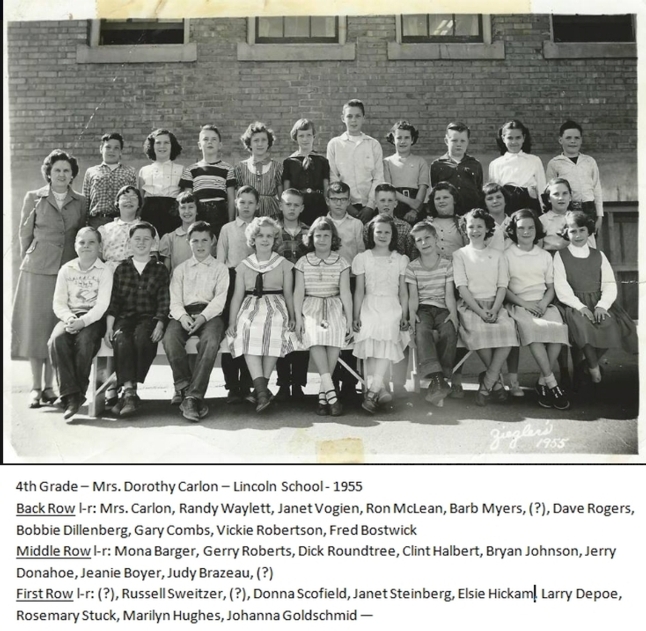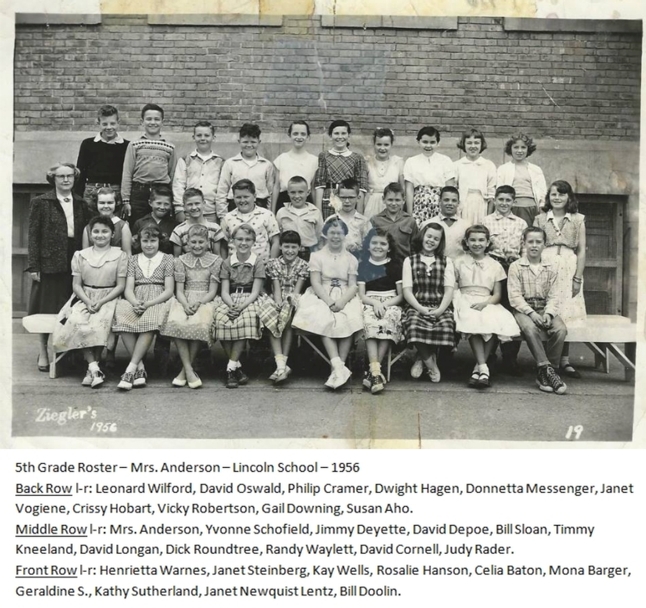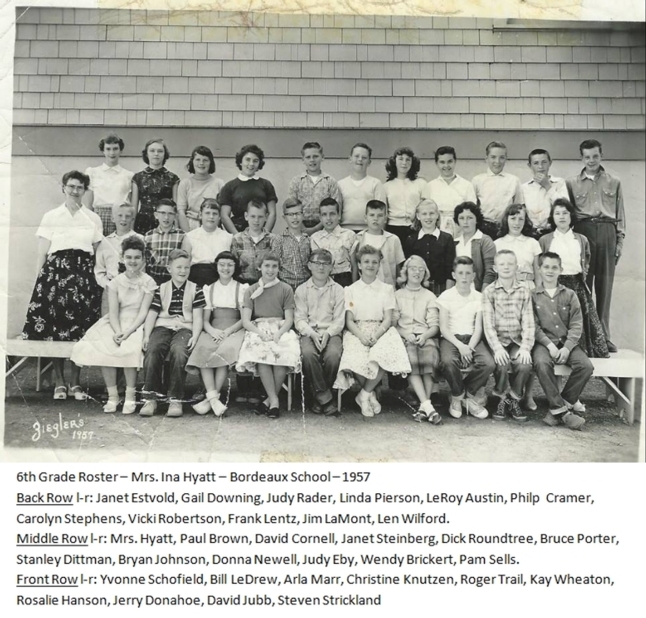 ________________________________________________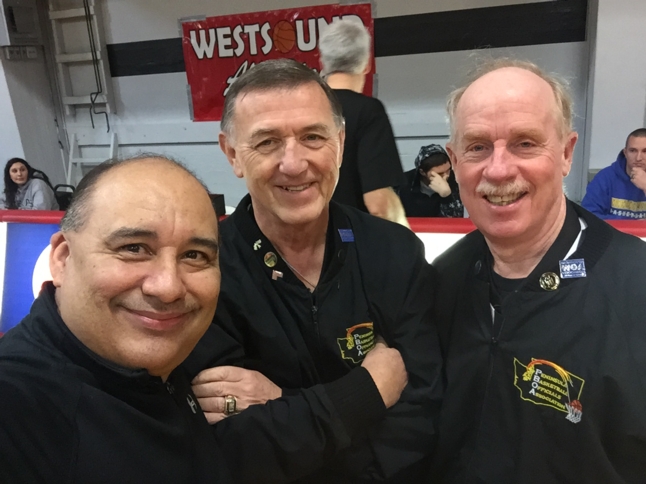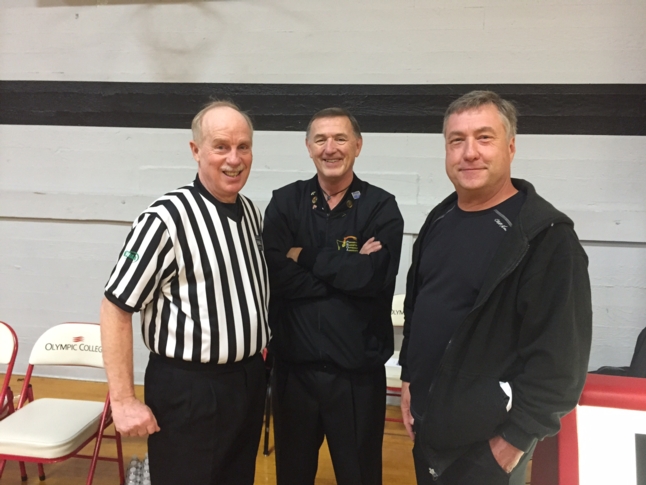 Rene' provided a few new photos of Jim LaMont and Ref buddies at the Olympic College All Star Game ... March 2016. Looking good ol' buddy!!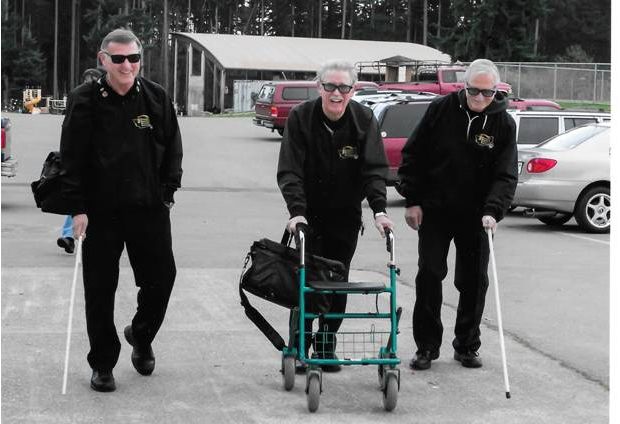 Jim LaMont and his blind ref cronies!! They have take the ol' saying "hey ref, get some glasses!!" to a whole new level, or low, ha.
---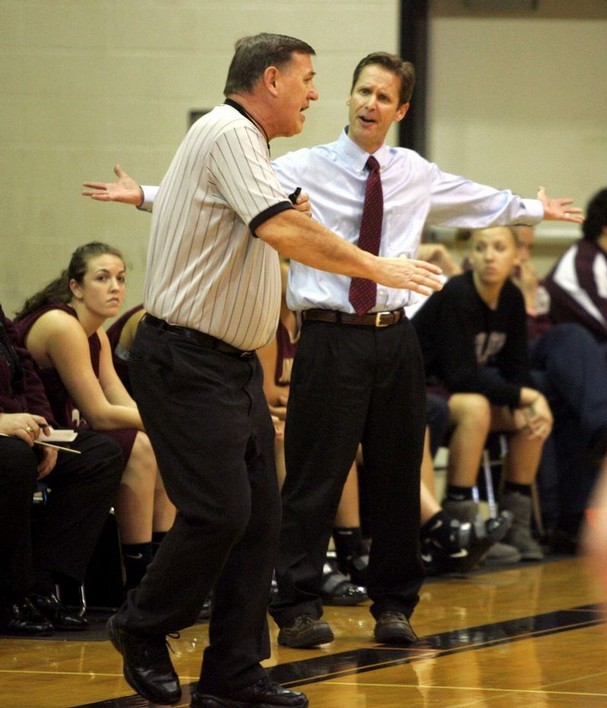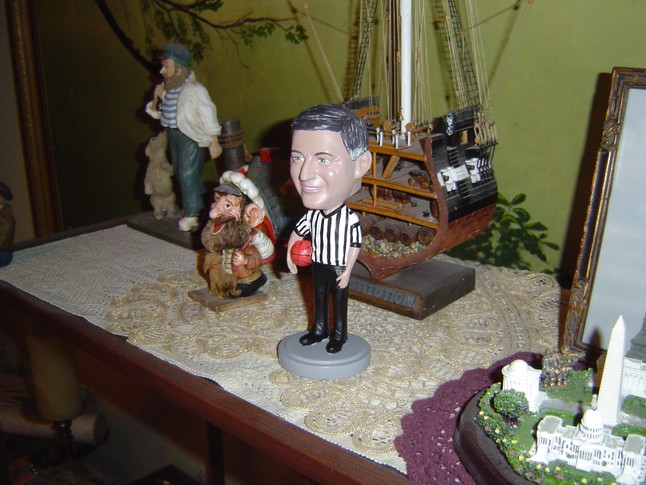 Now, how many people can claim they have a doll make of their image!! Don't blame us, Jim. Rene' is to blame, ha.
".......basketball Ref. photo of Jimmy ...as well as the 'Bobble-head ...Jimmy the Ref.' that I had made for him for his 68th B'day... 08 Sept. 2013.........."
---
---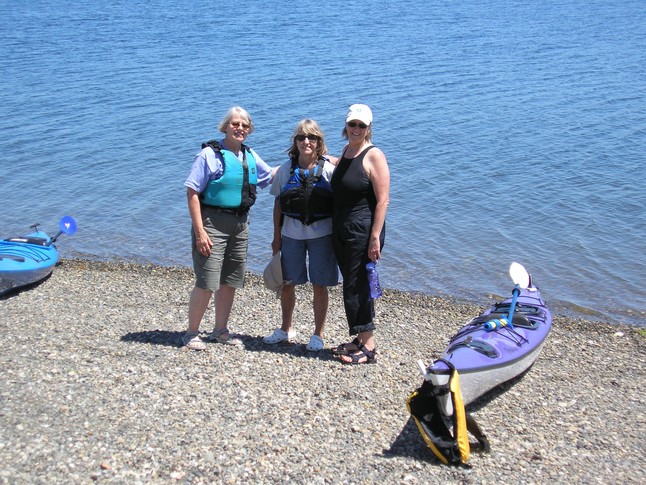 Lynne Stevens-Lenhart, Sue Norvold-Aho, and Suzi Aho-Haugen
The gals go for a fun day on the water.
No wimpy rocking chair for them!!
---
---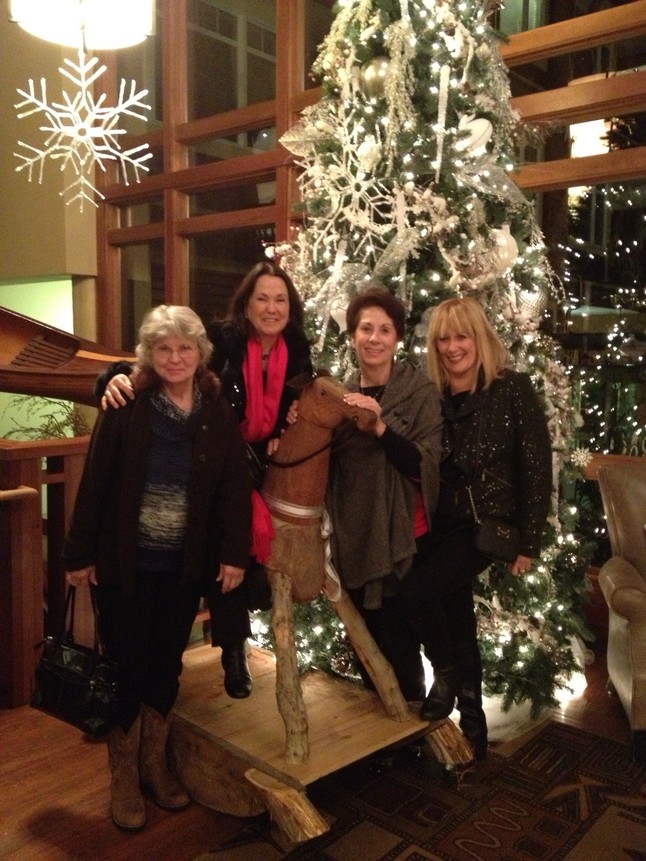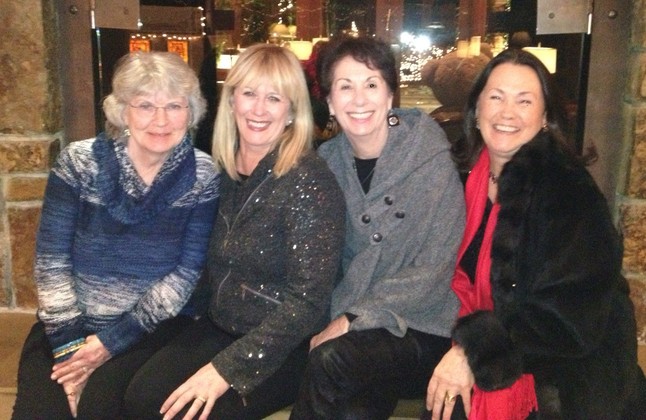 Gerry Ann, Janet, Honesty, and Ann - Christmas 2012 mini-renion!!
Ah, they haven't changed abit. Still the pretty gals they always have been.
---
Bryan Johnson's R & R in Panama:
I think Bryan is trying to tell us something!! All we can say is, expect guests, Bryan!! And, remember to make it back for the 50th Reunion.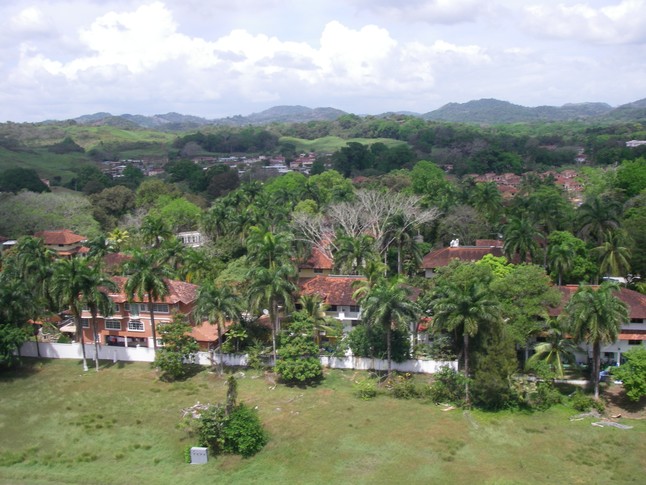 View from my condo deck in Panama City Panama. I have moved much of my belongs to Panama. I am still working and currently living in Olympia area, but hope over the next 6 to 12 months to spend significant time in Panama. My wife is currently working for the government in Panama City. You know its getting serious when i ship my boat down to Panama, and its scheduled to leave June 11th.
____________________________________________________________________
Here are some neat pics of Bryan visiting relatives (Esther's family) and yust relax'in. Looks like the fishing is great down there!! Look out Bryan and Esther, we're coming to visit.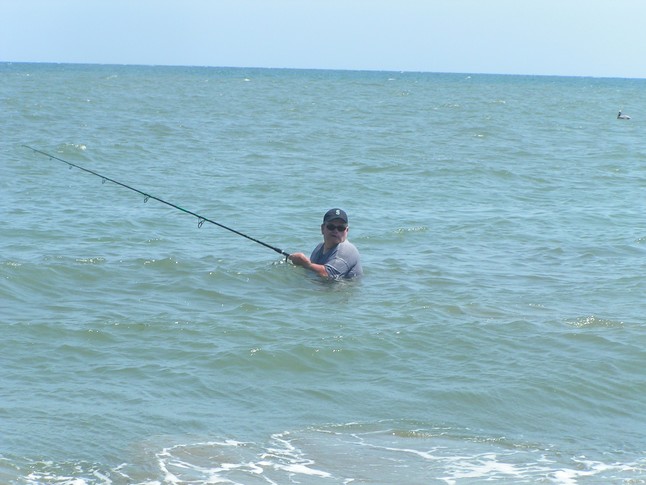 Surf Fishing, but got a little deep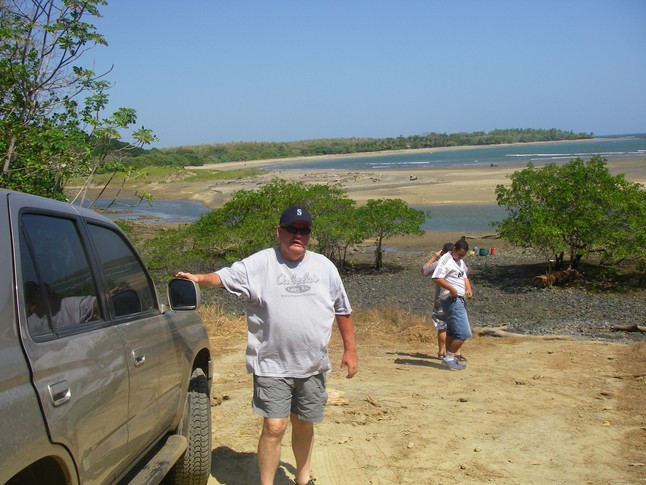 Exploring along the coast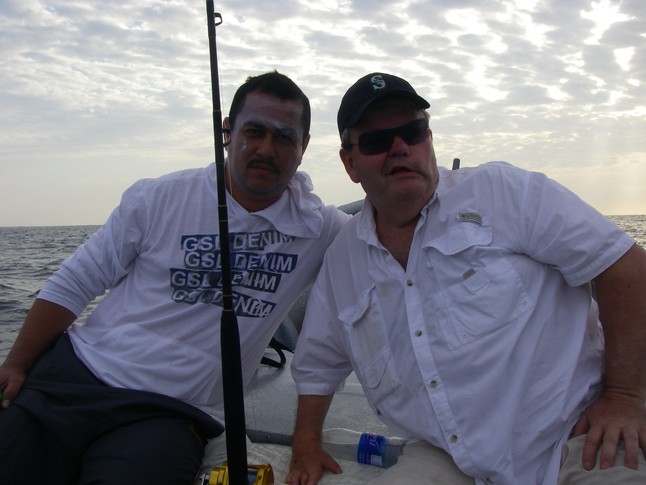 Bryan & brother-in-law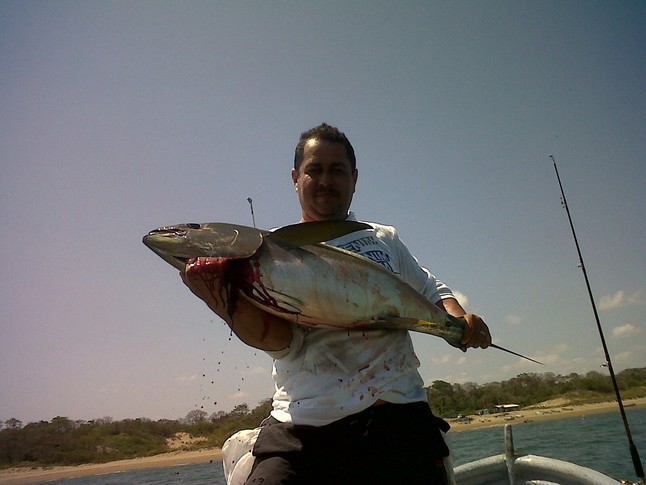 Went out yesterday and did pretty well. In 4 hours caught 26 yellow fin tuna, with my largest around 80#. This was johnnys biggest tuna and it is around 75 to 80#. This was maybe my best day of fishing down here. I never seen so many dolphins, maybe 500 plus. I was trolling a plain cedar plug really fast. I had 3 poles out for 2 of us and 4 times we had fish on every pole. I am sure i could have caught 100 fish yesterday if we wanted.
It was great because last night we were having a barbeque for all joanns friends, and bobby told me to catch enough fish for 40 people. At 9:30 am i called him and told him maybe he should envite more people.......BJ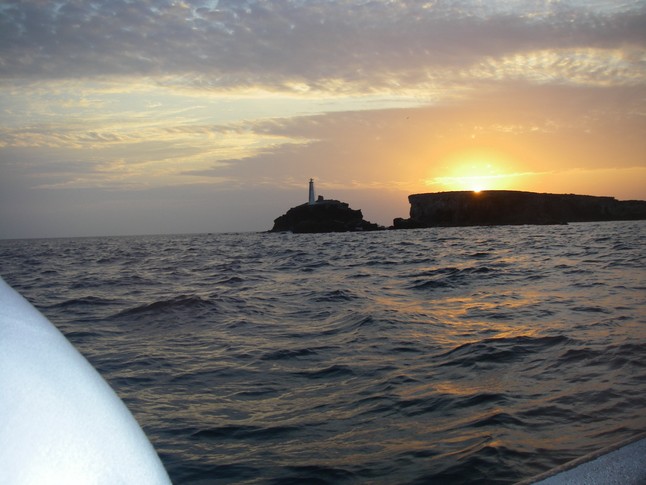 Ah, isn't fishing great, and the scenry so beautiful!!
---
Bryan Johnson's Trip to Italy.
It's a rough life, but someone has to do it!! Bryan Johnson and his wife, Esther, on their recent trip to Italy. Bryan said it was for business. Now, that's the kind of business we would all like to be involved with!! Got any jobs, Bryan???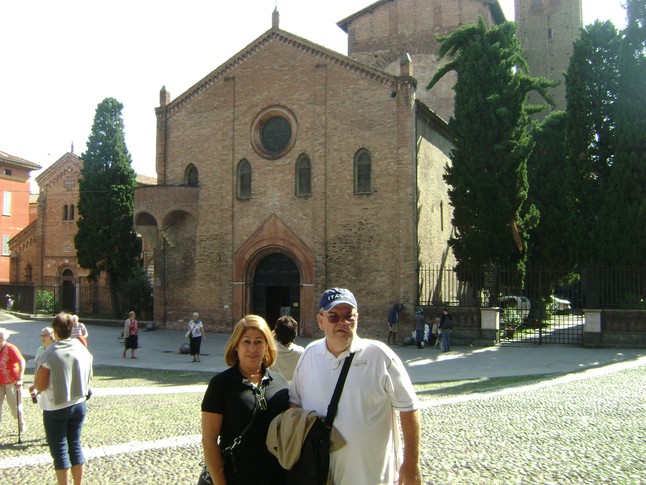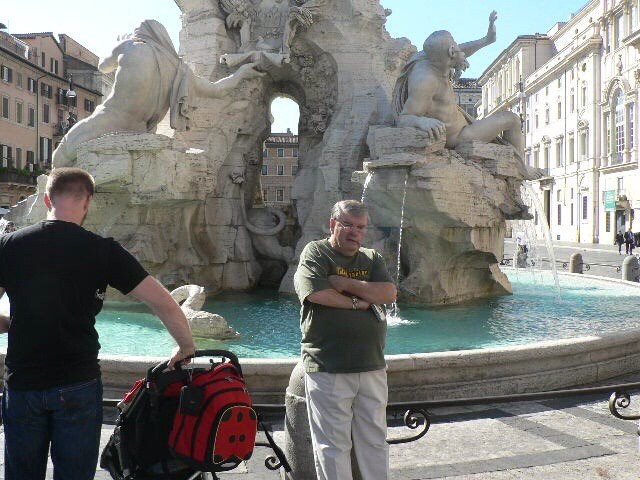 1. Bolgna - Bologna is between Venice and Florence in the center of the country. It is very old, including the oldest University in Italy.
2. Rome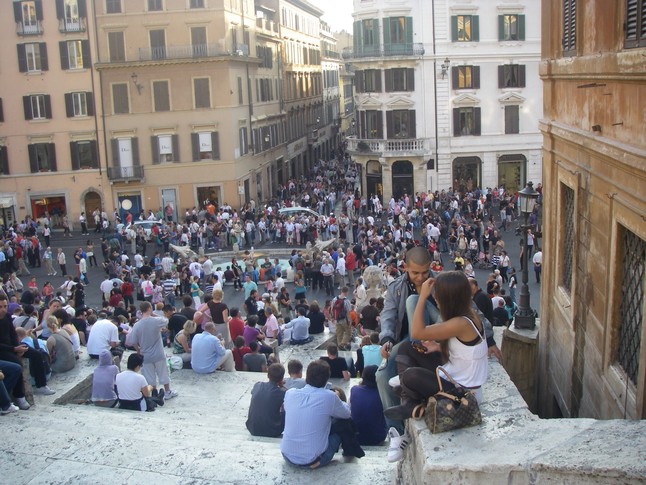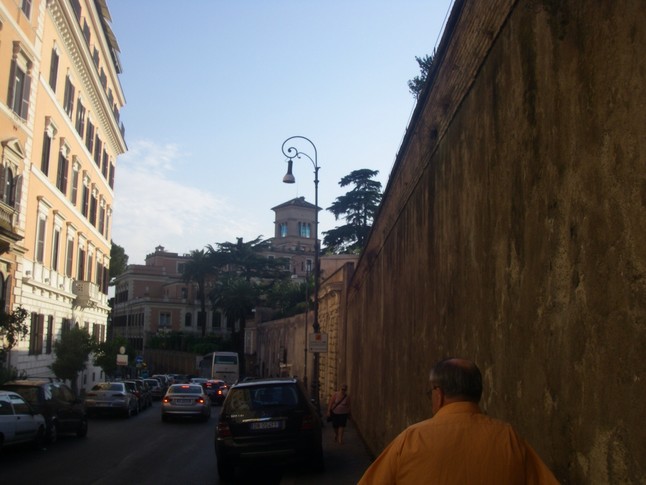 3. Spanish Steps, Rome - I guess a few other folks decided to visit the Spanish Steps this Saturday afternoon, besides us !!
4. Rome - Walking to Spanish Steps in Rome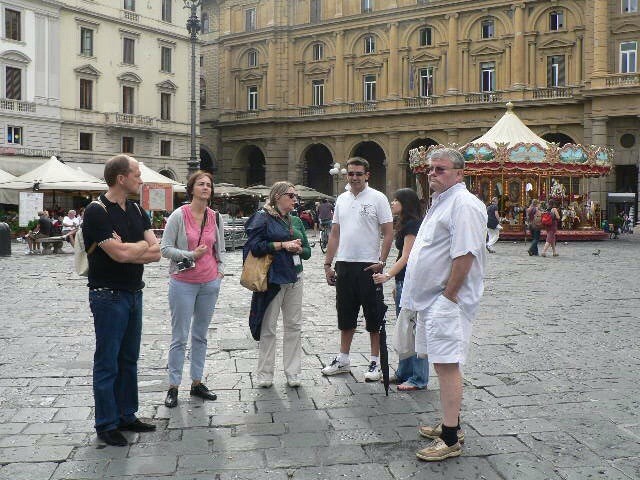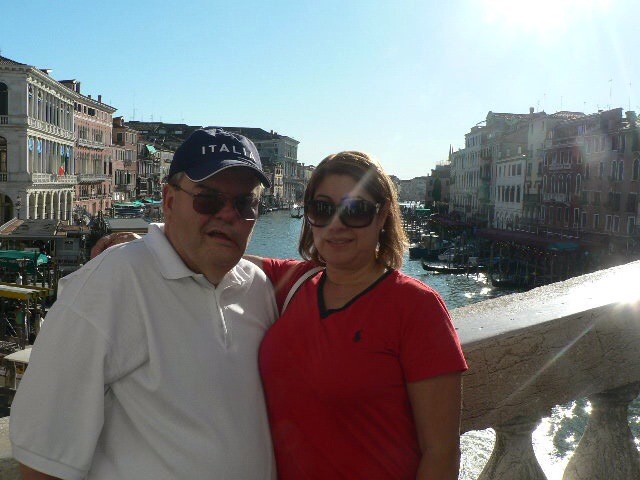 5. Florence - Waiting for a tour to start.
6. Realto Bridge, Venice
---
---
Here is a fun pic from Wendy (Brickert) Selde of the SJHS Football Program from 1959-60 that she created into a collage.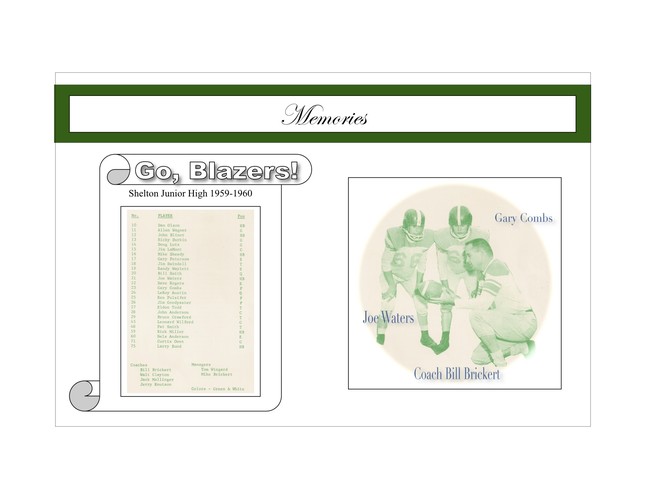 ---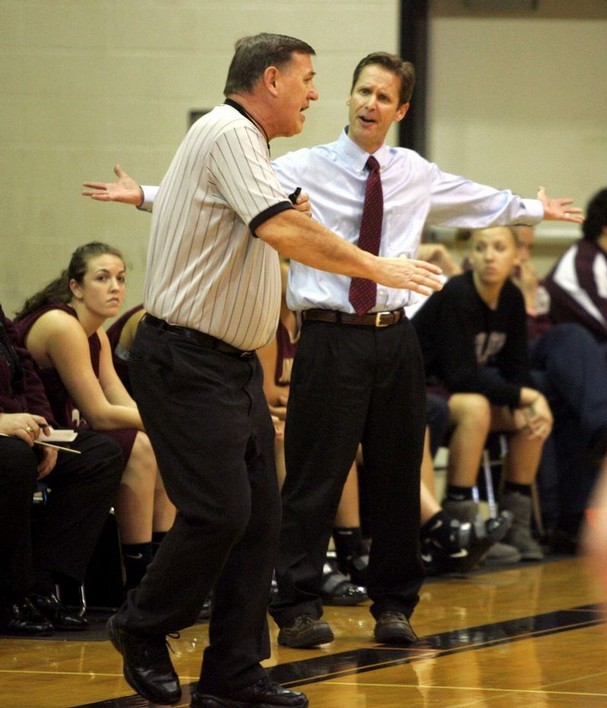 The quintessential ref:
Jim LaMont takes the heat and appears to love every minute of it.
Looks like the coach thinks Jim needs glasses!
---
Forest Festival Parade May 2009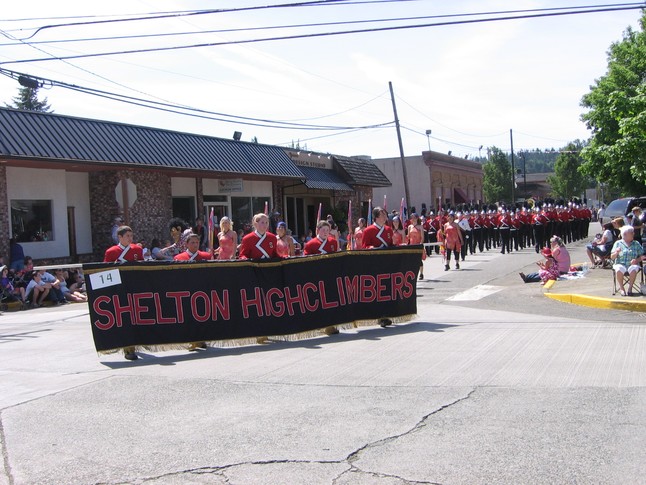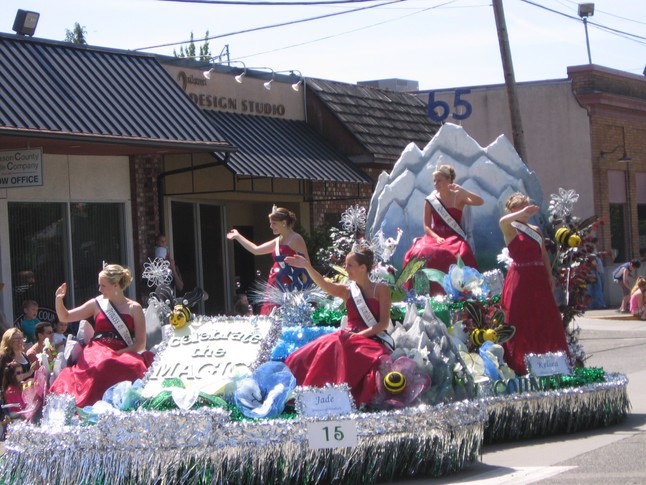 Marily Hughes Gerry Roberts & Judy (Nicholson) Saeger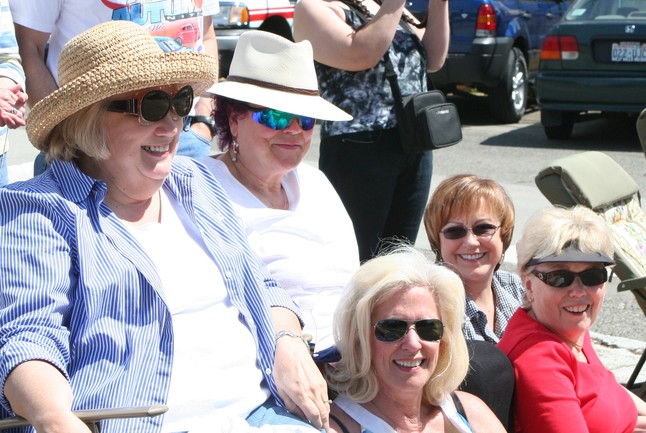 Gerry Ann, Judy, Dan & Joan Harvey Lynda (Rogers) Baker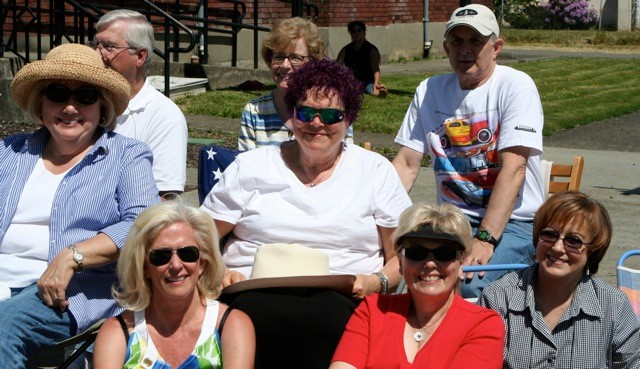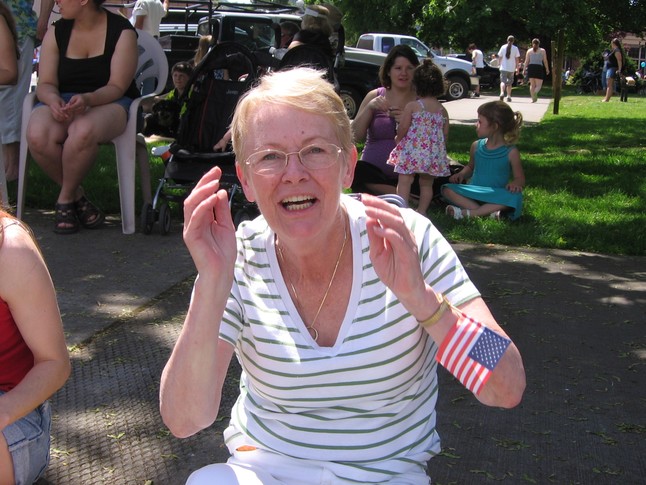 Sam Valley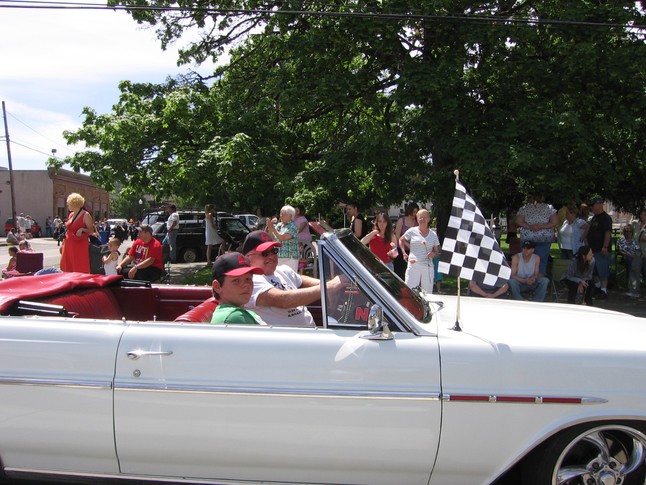 Art Tozier - Class 1966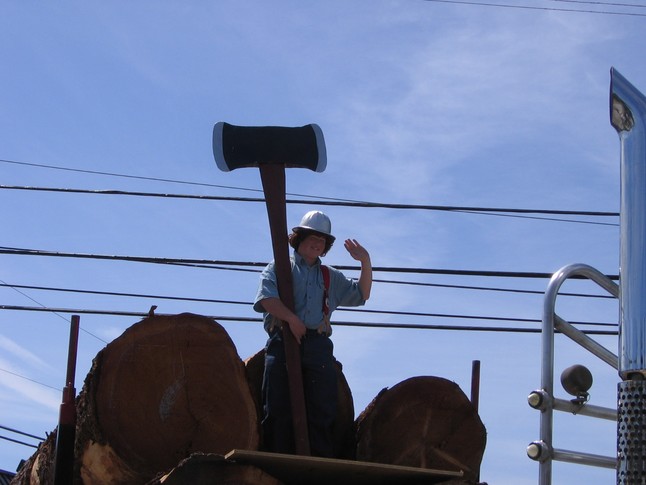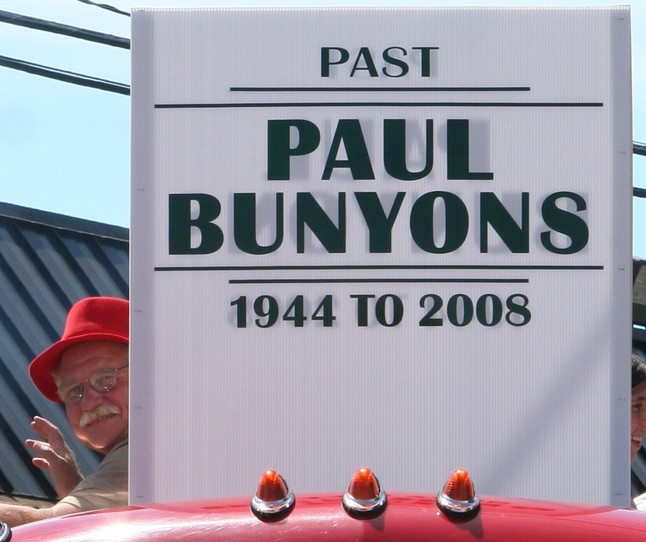 ---
---
A Mighty-Fine Highclimber!!
Jim LaMont vying for "senior" Highclimber of the year.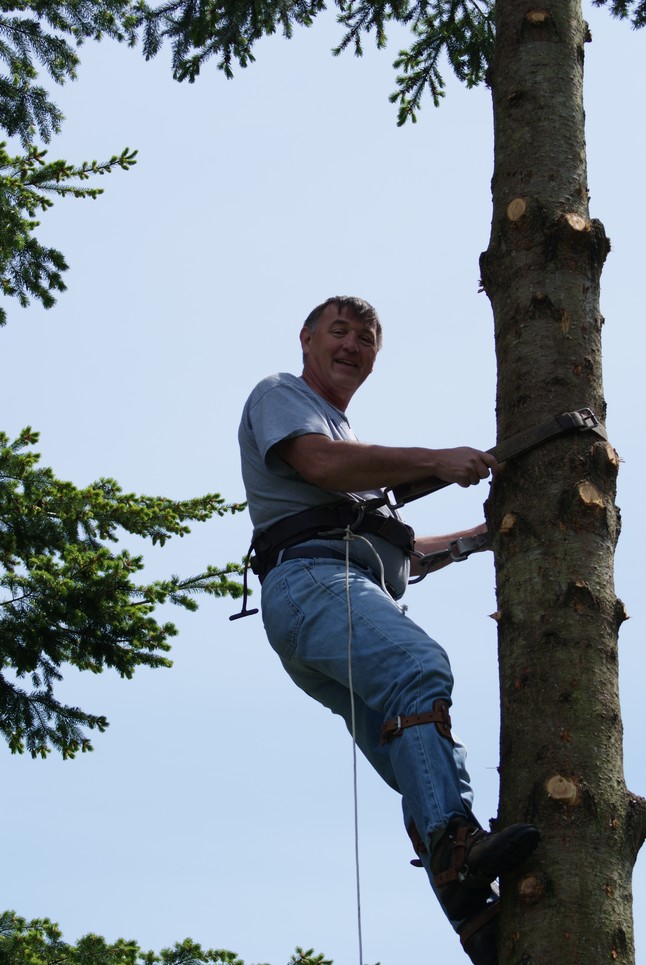 Does this pic of Jim bring back memories of a wild and crazy guy's climb to the top of the Rainier smoke stack in our senior year to paint a "63"? One guess - his initials are J.L.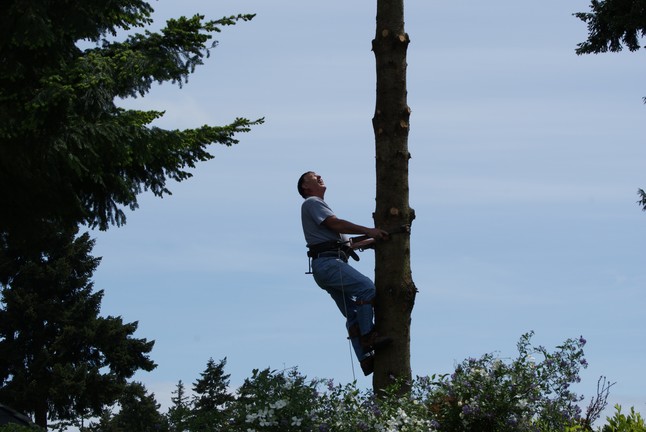 "Classy Bike for a Classy Guy"
Bruce Gardner showing us his Harley Davidson at Gail and Dan Olson's house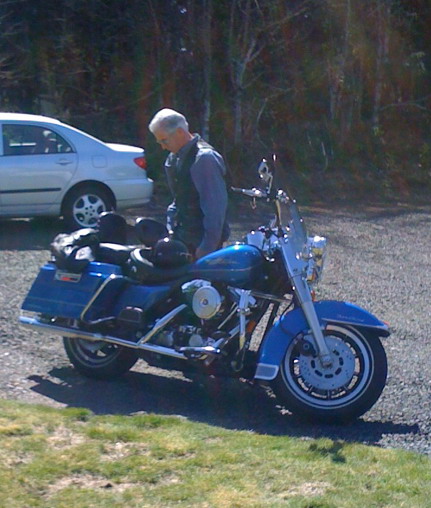 45th Reunion committee
Meeting on Jun 21 at Gerry Ann Roberts' beautifully renovated home next to the Colonial House in Shelton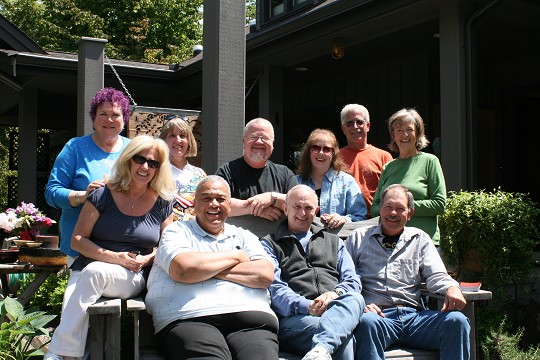 L-R: Gerry Ann Roberts; Bill Smith; Dan Harvey; Loren Gee; Judy (Nicholson) Saeger; Sue (Norvold) Aho; Bill LeDrew; Wendy (Brickert) Selde; Bruce Gardner; Suzi (Aho) Haugen
Larry & Cheryl Sund's Log Cabin - Methow R., Twisp, WA.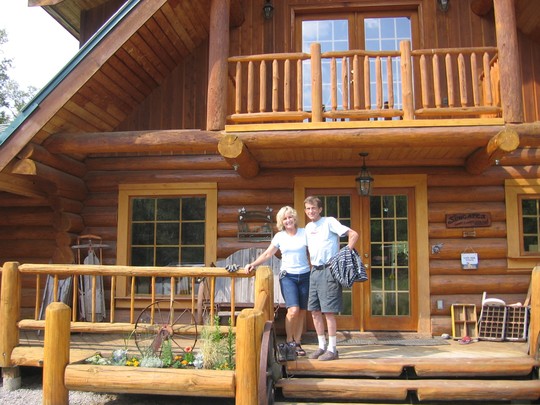 Dan and Joan Harvey's visit on July 3 to see Larry and Cheryl at their beautiful getaway home.
Christmas Follies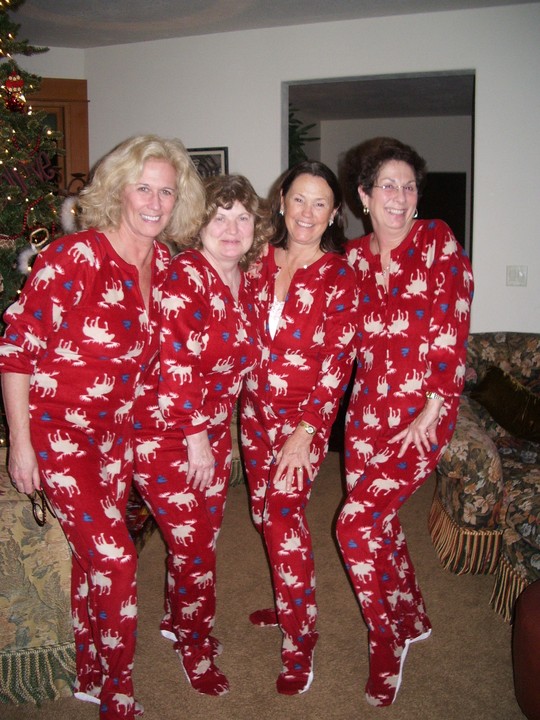 Gerry Ann, Janet, Honesty, and Ann - Slumber Party Anyone?
45th Reunion committee
Meeting on Aug 10 at Judy & Bruce Saegar's Picnic Grounds and Family Reunion Site.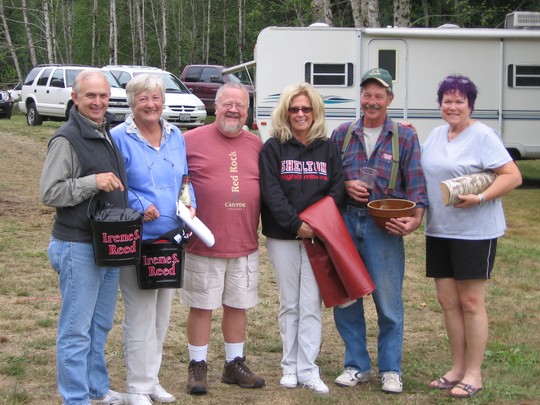 L-R: Dan Harvey; LeaAnne Armstrong; Bill LeDrew; Gerry Ann Roberts; Loren Gee; Judy (Nicholson) Saeger