Irene S. Reed High School - Shelton, WA

CLASS OF 1963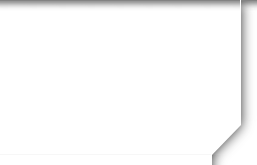 LeaAnne Armstrong
Profile Updated:
July 6, 2008
| | |
| --- | --- |
| Residing In: | Renton, WA USA |
Comments:
July 2008:
So, after getting the college degree as a Husky, I went to Business School in computing. Who would have guessed what a great choice that would be? Boeing was hiring anyone who knew anything about IBM computers, that was I, and now after almost 35 years, I have retired, not quite as President, but what the heck, I had a great time, met great people and traveled great places. I had a terrific career and am thankful to throw out the alarm clock and set my own pace for a change.

I have a second home in Green Valley AZ where I spend the cool months of the year. Left this year in June when temps reached 105 on daily basis to return to home in Renton, WA. I've spent considerable time in all of the major Boeing locations, Wichita Kansas, Philadelphia PA, and Seal Beach CA- California wasn't bad but Wichita leaves a lot to be desired. I have had a goal to visit all 50 states and have only one left to go, North Dakota- maybe next year. I also really like cruising- the Caribbean, Mexican Coast,Alaska, Panama Canal, and a super cruise to Australia so far. I also joined my niece (also a Husky), sister-in-law and my partner Pat in Europe for a terrific trip to England, Portugal, Spain and France.

Now that I'm retired, I spend my time on my favorite pastimes. I garden, both veggies and posies. I travel via truck and trailer, mostly to hike, fish, and look for Agates, hence my E-Mail tag AgateNut and I try to golf. My golf game hasn't gotten much better than it was when Joel Waters taught both Core and I to play a zillion years ago. Well now I should have time to practice and actually get better. I also have to confess I bought Seahawk tickets again. What can I say, the stadium is really beautiful and maybe we'll do better this year. One can only hope. I also still root for the Huskies. . That's all for me. Later all.
LeaAnne's Latest Interactions