Irene S. Reed High School - Shelton, WA


CLASS OF 1963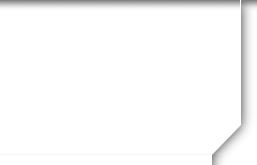 Classmate News
Help us keep your fellow classmates informed of current news, funny stories, travels, and other events in your life or that of another classmate. Send them to any either Dan Harvey or Bill LeDrew, or anyone on the reunion committee (see bottom of homepage).
General News & Special Notices:
________________________________________________

Annual Piano Recital 2022
Sample Music click > temporarily unavailable
Jerry Wagner Performs:
Saturday, September 24, 12:00 noon,
Robert Jorgensen Piano Studio
2013 Bethel Avenue N.
Olympia, WA 98506
Details of the 2022 music Jerry will perform are not yet available.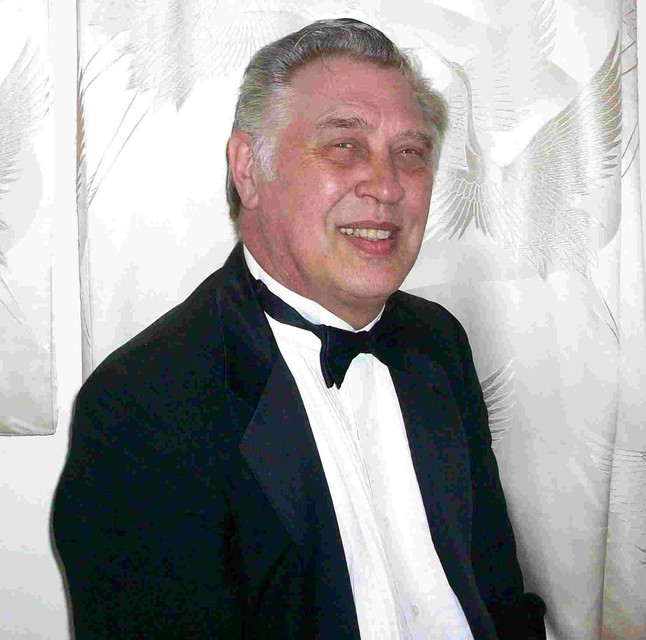 Program:
More information about Jerry's musical background and achievements are provide in several prior recital notices on this Page.
________________________________________________
Wed 8/24/2022: Hi Dan, Thought you might like to see these beautiful ladies from our class of 63!!
We met at my brother, Mark's house on Island Lake in June. Maybe you could add them to our website. Hope you and your family are enjoying our "summer" . It's a memorable one for sure. Randi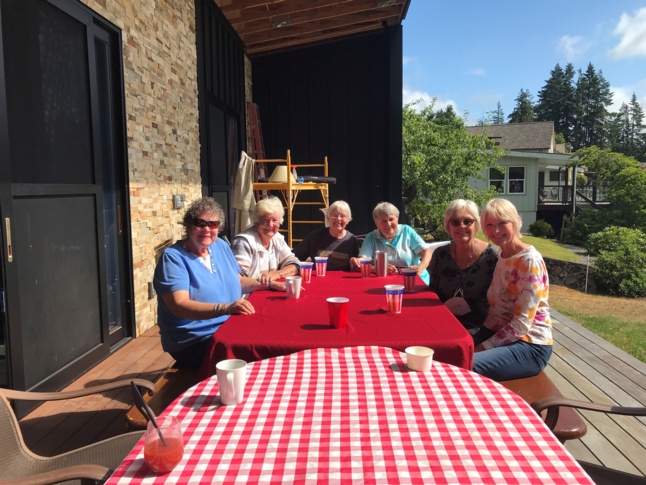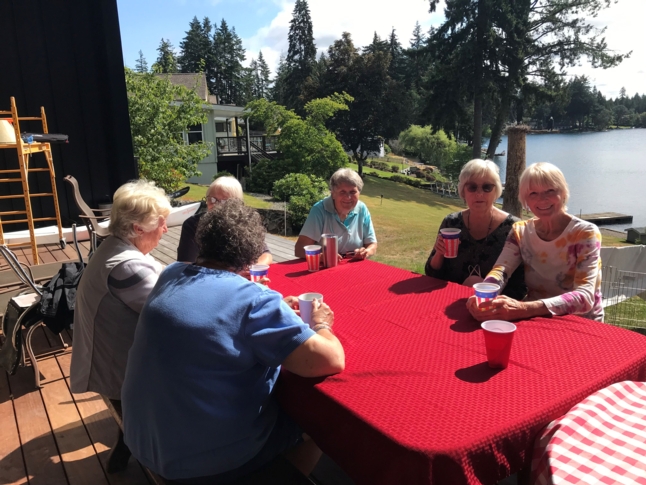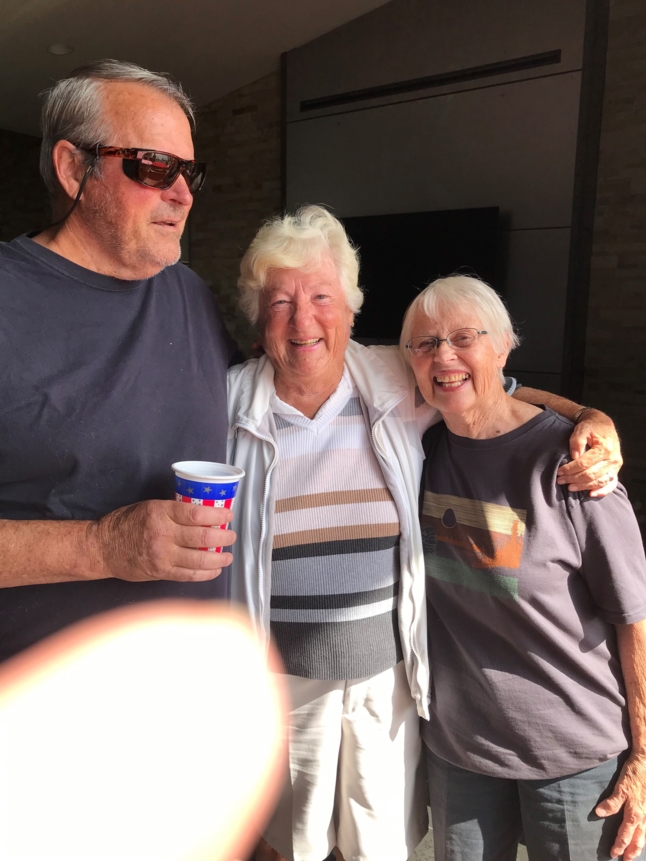 ________________________________________________
Billy Goodwin-Howard: This is such a nice story from the Shelton-Mason County Journal sent to us by Judy Nicholson. Billy has always been our friend from the days she was the Irene S. Reed High School secretary. We wish her well and hope to see her again at our next reunion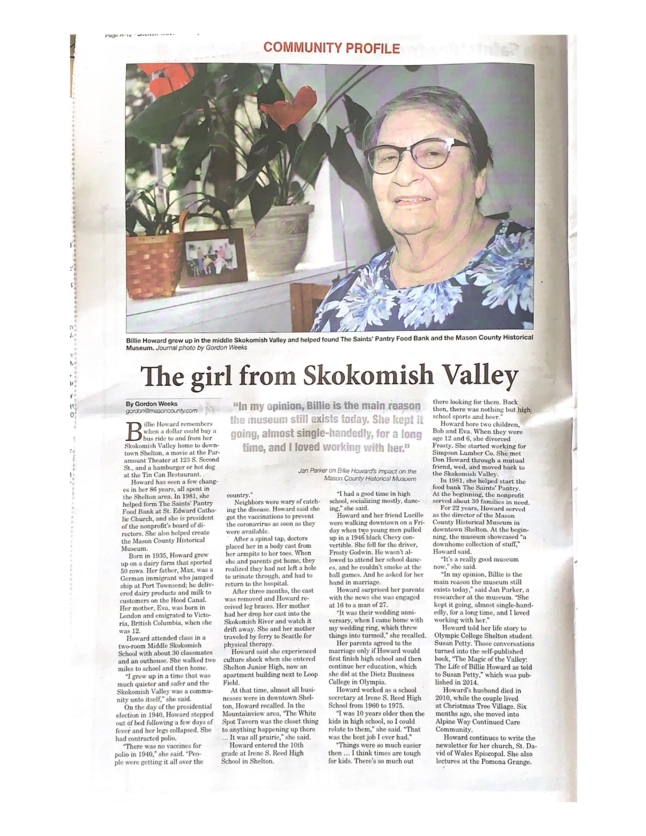 Expandable article at 'Dropbox' cloud storage: https://www.dropbox.com/s/mcsyk01udffohqw/The%20girl%20from%20Skokomish%20Valley_3.jpg?dl=0
________________________________________________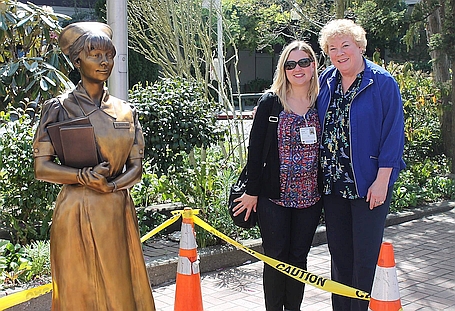 MultiCare Tacoma General Hospital -
Janice Dawson graduated from the Tacoma General Hospital School of Nursing (TGHSON) in 1967, 51 years later, it's a thrill for her to watch her daughter, Rachel Robinson, follow in her footsteps.
Rachel is starting her nursing career at MultiCare Tacoma General Hospital, just like her mother.
"I'm so incredibly proud of her for what she's doing, because I think there are a lot more challenges these days," says Janice.
Rachel completed her residency program at Tacoma General in March 2018, and started as a full-time RN with the Tacoma General Emergency Department on April 1.
Decades may separate the time between their schooling, but Janice and Rachel agree that one thing is certain: the quality of the training they received at Tacoma General prepared them for successful, enduring careers doing what they enjoy most - taking care of others.
In this photo, Janice and Rachel visit the new student nurse statue on the Tacoma General campus, recently created to mark the legacy of the Tacoma General Hospital School of Nursing.
________________________________________________

Annual Piano Recital 2021
Sample Music click > temporarily unavailable
Jerry Wagner Performs:
Saturday, September 25, 1:00 PM
Lutheran Church of the Good Shepherd
1601 North Street
Olympia, WA
As a condition for use of this space, all Covid protocols will be met. Thank you.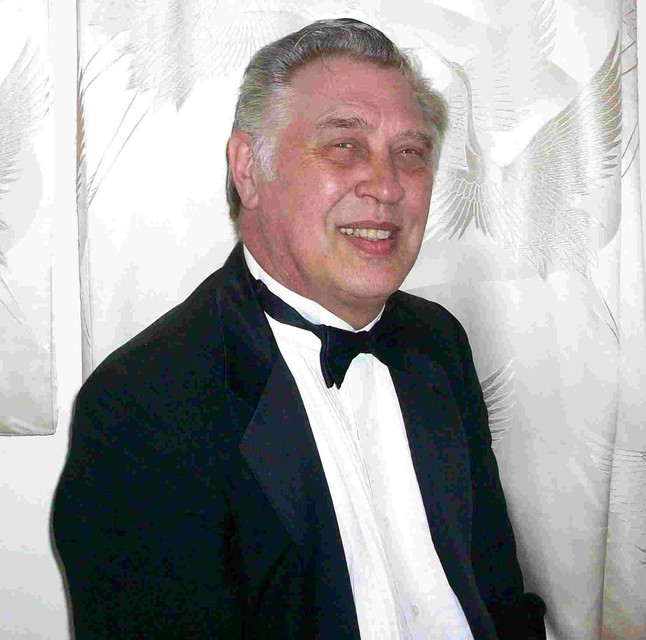 Prelude and Fugue in C Minor, BWV 877 J. S. Bach
Ah, vous dirai-je, Maman W. Mozart
Sonata in F major, Op. 10 No. 2 L Beethoven Toccata A. KhachaturianMaple
Maple Leaf Rag S. Joplin
________________________________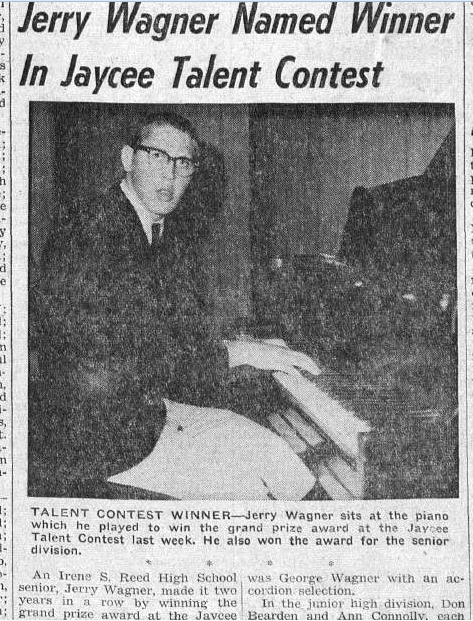 ________________________________________________

Bill Smith is new Executive Director of SPIPA (South Puget Intertribal Planning Agency)!!! What a wonderful article about, and tribute to, a truely humble and greatl guy and fellow classmate. Congratulations, Bill!!
Page 1 of the article is below but too small to read easily. Click on the link below for the full article on pages 1 and 6.
http://www.spipa.org/ITNArchivedCopies/2013/ITNSummerFall2013Web.pdf
source: Joe Waters

_____________________________________________________________________

Volunteering in the Community. Lynda Rodgers-Baker provides a helping hand to the community.
Your a good example to all of us, Lynda!! Keep up the good work.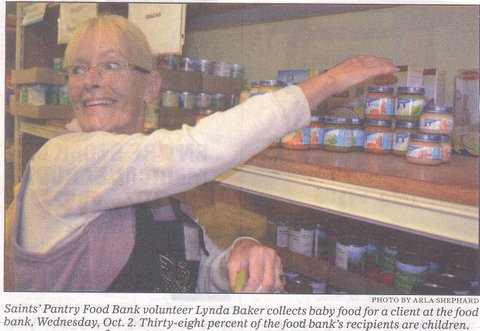 (source: Judy Nicholson from the Mason County Journal 2013)
__________________________________________________________________________________________


Merline Lewis's passing: With sadness we received news of Merline's passing on June 6, 2012 at her residence in Kamilche. Please see the "In Memory" page for details.
______________________________________________________________________________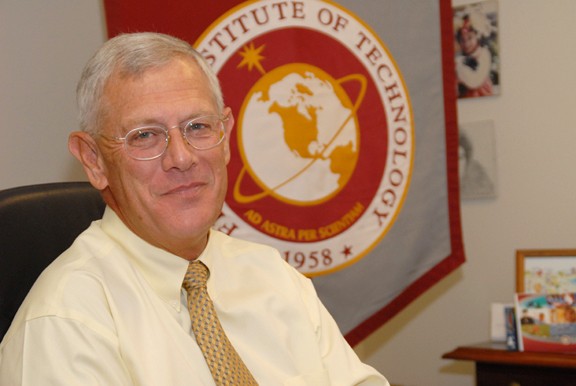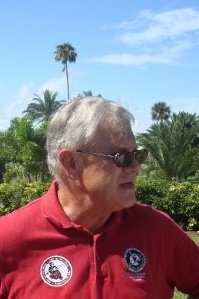 KEN DROSCHER - Alumni Executive Director Retires after 10 Years (06/14/2010). MELBOURNE, FLA.—Ken Droscher, associate vice president for advancement and former executive director of the Florida Institute of Technology Alumni Association, is retiring July 12 after 10 years at the University (see the entire announcement at:
http://www.fit.edu/newsroom/news/3929/alumni_executive_director_retires_after_10_years
__________________________________________________________________________________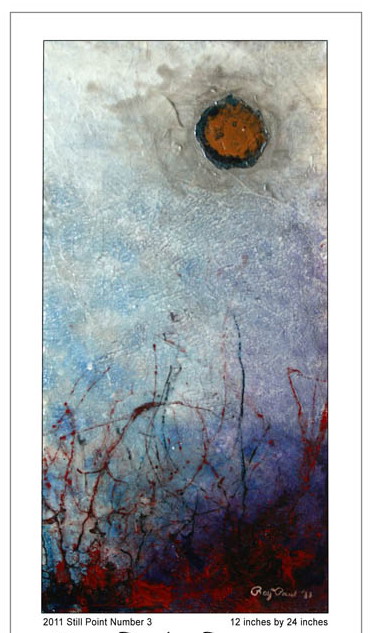 The main series of this year's paintings I'm calling Still Point. This
is a reference to that point of calm and clarity in my meditation where an
answer can emerge. Since meditation is part of my process, these paintings
symbolize rising above the chaos of the day so that I can focus on a new
project or find the missing piece to complete a work in progress. I'm also including three related paintings from the Fluid Tension Series of 2009, as well as someportraits.At least once a year a beautiful spot inspires me to paint a landscape or an interesting building, but my favorite kind of realistic painting has always been portraits.
For more information about these or other paintings Please
contact me at 206-372-6266 or e-mail ray.paul@earthlink.net.
To view the paintings in this year's show folllow this link:
http://ray-paul.deviantart.com/gallery/33890525
________________________________________________________________________

Mission Work Calls!! Here is a message from Phil Cramer to Judy Nicholson about he and his wife, Kris's, mission work in Switzerland!!
Dear Judy, Nice to hear from you....... Currently, Kris and I are serving a mission for our church in Switzerland. We are supporting a Center for Young Single Adults, young people from 18-30. It's a difficult age so we are doing what we can to help them stay on the straight and narrow path. We have been here since November 2010 and won't return until April 2013......... say "Gruetzi" to anyone who asks about us. Best regards, Phil Cramer
___________________________________________________________________________

Highclimber Super Reunion (http://www.sheltonhigh.com/)!!! Here are some of the details of the SUPER REUNION that were provided by Toni Fonzo Thompson (Everett "Mac" McCoy's sister), which will be held at the Little Creek Casino near Shelton this summer:
Just want to pass the word that we are planning a Super Reunion for 2 decades of Shelton Graduates. All Classes from 1960-1979. Please join our facebook page at; http://www.facebook.com/?ref=home#!/home.php?sk=group_153720631349874&ap=1 for updates. Our tenative date is July and will be confirmed this next week.

Our webpage should be up by the end of next week. We expect a minimum of 500 classmates attending and that is very conservative...the number should reach closer to 700+. Everyone is very excited. We are having a planning meeting at The PUD auditorium in Shelton on Cota st. Wednesday March 2 @ 6:30pm all classmates are welcome. Please pass this info on to your class as well as any other classmates in the years 60-79. We don't want to miss anyone.

Please feel free to pass this email address along and our FB page link...any questions I will be happy to answer.

Thanks,
Toni Thompson
email: highclimbersuperreunion@gmail.com
________________________________________________________

The following is he latest information we have on Candy (Avery) Johnston's condition, and what we can do to show our support for her and her family at this sad and stressful time (latest news is at the top).

Candy Avey-Johnston's passing: We are extremely sad to report that at 9:40 PM on 22 June Candy passed away in Harbor View Hospital, Seattle, from severe heart problems from complications of her auto accident. Our hearts, thoughts, and prayers go out to the family at this painful time. It is so tragic that what seemed to be a miracle recovery from her car accident ended so suddenly. We will post more details on this page and the "In Memory" page as they become available. Cards to the family can be sent to her home address at: PO Box 179, Brinnon, WA. 98320
The latest news we have is that Candy's services will be 2 July at 4PM at the Seventh Day Adventist Church in helton. The address is: 210 W Shelton Valley Rd, Shelton, WA.

We have received very sad news that Candy (Avey) Johnston and her husband Stan (SHS '62) were in an auto accident along Hood Canal on Sunday, Feb. 20th . Fortunately, Candy survived but very sadly Stan died in the wreck. Candy is in Harbor View Hospital in Seattle and is in serious condition. Please put Candy and her family in your thoughts and prayers. Newspaper articles and updates will be provided in the Classmate News page as they arrive. SPECIAL REQUEST!!! Your $$ support is needed. Please see item 9, notes in Classmate News for information.
_____________________________________________________________________________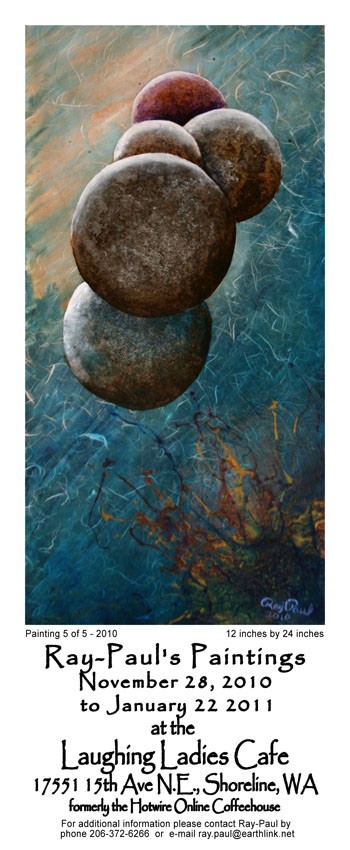 Ray-Paul's Paintings - my annual show November 28, 2010 to January 22, 2011 again at the Laughing Ladies Café 17551 15th Ave N.E., Shoreline, WA (north Seattle) formerly the Hotwire Online Coffeehouse.
Examples of Ray-Paul's paintings can be seen
on his
website
.
Or, for more information about these or other paintings
Please contact me at 206-372-6266
____________________________________________________________________________

We received the following messages from Gabriel House about Renie Faver's (Irene Emsley's) health condition. Please keep Renie and Ted in your thoughts and prayers.
From: Renie Faver (Irene Emsley); Sent: February 9, 2010
Subject: Prayer Request
Please take a minute and pray for me.
My routine annual CAT scan revealed
a 1 cm "spot" on my lung.
I have total peace; the Lord is my peace
my fortress and my deliverer.
have my doctor in the US take a look at this.
because I know prayer changes things.
I am too busy to have this distraction
August 21, 2010
Dear Friends of Gabriel House,
It has been several months since there has been a newsletter from Gabriel House and much has happened. Things are well with Gabriel House but Renie is struggling with serious health issues.
Ted and Renie have tried not to burden anyone with their health or financial concerns but Galatians 6:2 says, "Bear one another's burdens, and so fulfill the law of Christ." Ted and Renie bear the load of Gabriel House and burdens are the extra thing that come up, that is why we are sending this note.
Some weeks ago Renie had severe back pain and it was determined to be coming from her kidney. It is plugged and not draining properly due to an infection thought to have been handled and over with. As a result they have had to make many trips to San Diego for treatment and she is scheduled to go back on Monday to be admitted to the hospital. This has caused a burden on their personal budget and they have used all their reserves.
We don't know what is ahead of them in the way of medical expenses and personal living expenses for Ted while Renie is in San Diego in the hospital. Please pray for her healing and God's financial provision. I know that God is her healer and provider but I also know that He works through doctors and generous friends who are willing and able to help financially in their time of need. If you are able to help, please send your check to Mexican Medical, 7850 Lester Avenue, Lemon Grove, CA. 91945 with Ted & Renie in the memo area or on-line at www.mexicanmedical.com.

The last message below indicates a positive change in her condition.
August 26, 2010
We just wanted to update you on Renie's visit to the hospital in San Diego.
She is home now and feeling much better
. They ran a battery of test and when her doctor came in to see her he was shocked to see her good test results. He said, "I've never seen anyone go from where your lab work was to where it is now! Are you taking anything other than what I've prescribed for you?" Renie told him she believes in prayer and that God answers prayers and that is the only explanation for her good outcome.
Please continue to pray for her strength and energy to return. There will be follow-up doctor's visits in San Diego and she is expecting a good report then too.
Thank you for your love and support of these two servants of the Lord.
_____________________________________________________________________________
Such talent we have in our class!!
SENIOR (CITIZEN) RECITAL -
Featuring Jerry Wagner at the Piano
and the music of Bach, Beethoven, Mozart, Brahms, Chopin, Debussy and Gershwin


Here are some Pics of the recital. An audio clip of Jerry's recital is coming soon!! The first pic is of Jerry with his coach, Jennifer Bowman.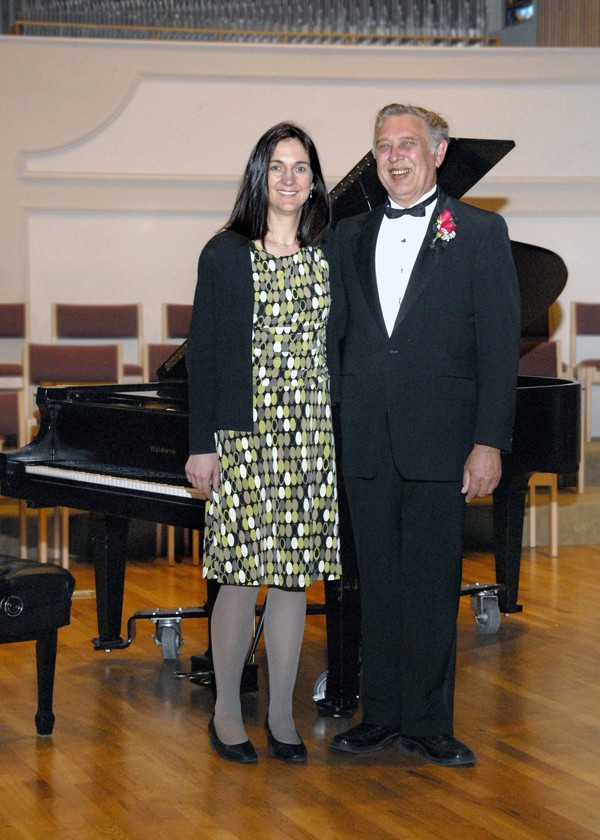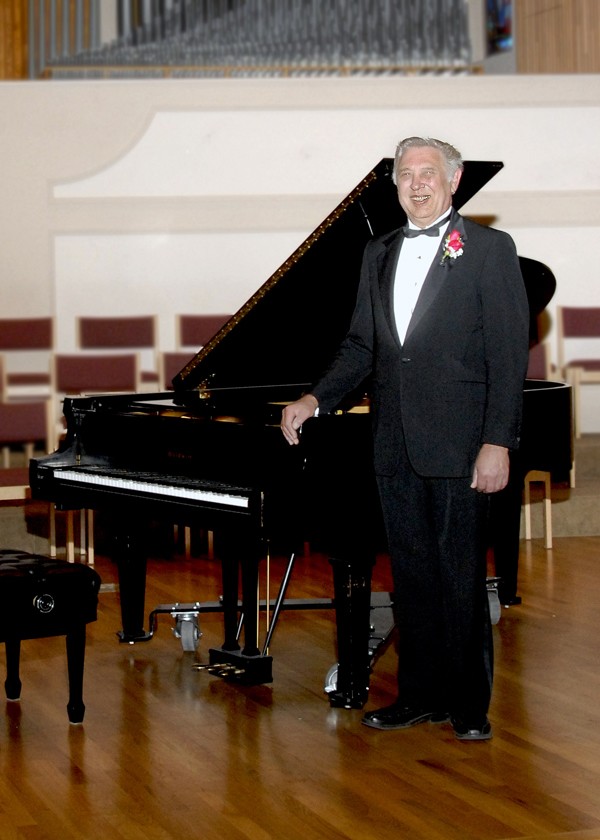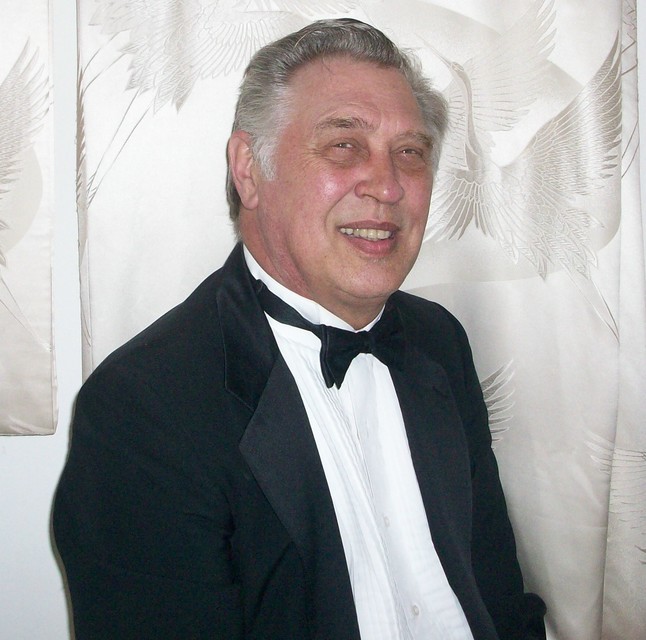 Program
The Well Tempered Clavier J. S. Bach
Prelude #22 in B Flat Minor
Prelude and Fugue #2 in C Minor
Prelude and Fugue #3 in D Major
Sonata Op. 26 L. van Beethoven
Marcia funebre sulla morie d'un eroe
Twelve variations on ' Ah, vous dirai-je, maman'
Intermission (10 minutes)
Rhapsody Op. 79 No. 2 J. Brahms
Scherzo B flat minor Op. 31 F. Chopin
Claire de Lune C. Debussy
Rhapsody in Blue G. Gershwin
About the Artist
For more than 40 years Jerry Wagner has been living and performing throughout the Olympia area, both with various rock, country and jazz ensembles and as a soloist for receptions, weddings, piano bar, and easy listening events. A 1972 music graduate of St. Martins College, he retired from the State of Washington in 2009 where he worked in information technology. He has been on the staff of the Johansen School of Ballet,( now Johansen Olympia Dance Center) for 27 years, where he plays for ballet classes. He is also the pianist for Ballet Northwest, a local ballet company, and also serves on the board for that organization. He is occasionally called upon to serve as pianist for touring dance groups, such as Dance Theater of Harlem, Mark Morris Dance Group and Paul Taylor Dance Company.
This is the first recital of this kind ever undertaken by Mr. Wagner…something about a "bucket list".
Acknowledgements
United Churches for the use of their facilities
Dana Fassett for her extreme patience while I worked on this
Jennifer Bowman for getting me back on track in classical performance
All of the musicians with whom I have worked throughout the years.
SENIOR (CITIZEN) RECITAL
110 11th Avenue SE
____________________________________________________________________________

Patty (Hester duToit gets a welcome New Years present - a new kidney in February or March!! Here is her email to us about this great news. Our thoughts and prayers are with you, Patty.
Note: Patty's operation has been postponed to April or later. A mole with a dark center was discovered that they are investigating for cancer. Please keep her in your thoughts and prayers.
"Hi Dan, Patty Hester du Toit here. I want to share with everyone that my new kidney will be implanted in February or March next year. A great Christmas and New Year present. Ashley is a fellow realtor in the Portland area and is 26 years old. A good healthy young kidney. Hopefully I can travel again. First to Chili and then who knows.
I wish you health, happiness and prosperity in 2010.
Cheers!
Patty du Toit, Broker
503-990-2088 cell"
_____________________________________________________________________________

Out and About with Martin: Martin Felix completes his trip to South Africa! The story of a part of his trip is at the bottom of this section. See his latest beautiful South Africa pics and captions on his profile page at: http://www.shelton1963.com/class_profile.cfm?member_id=177333
_____________________________________________________________________________

Ray-Paul Nielsen
travels to Prague, Czech Republic. Here are a few of his great pics! Send Ray-Paul an email at
ray.paul@earthlink.net
and get the entire album.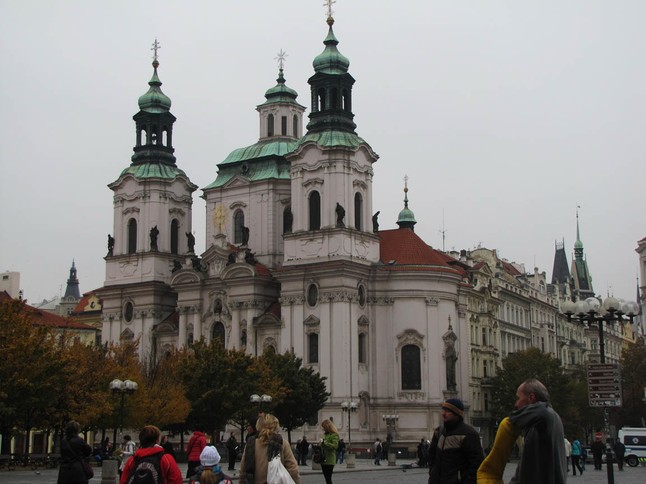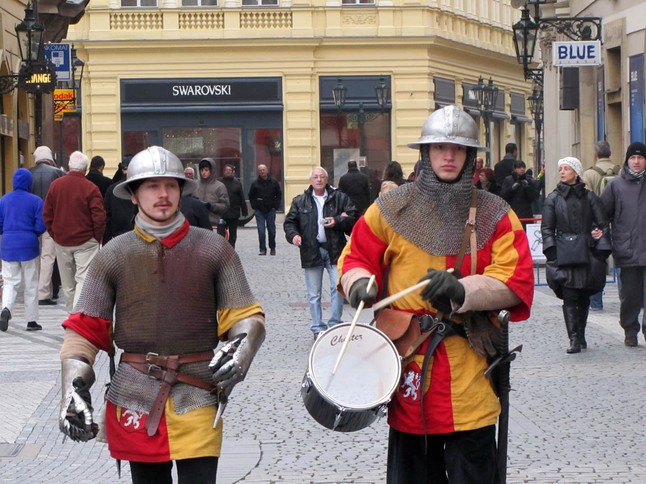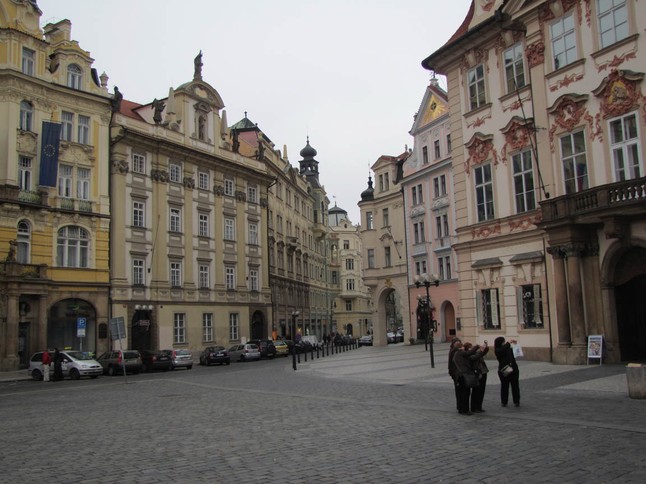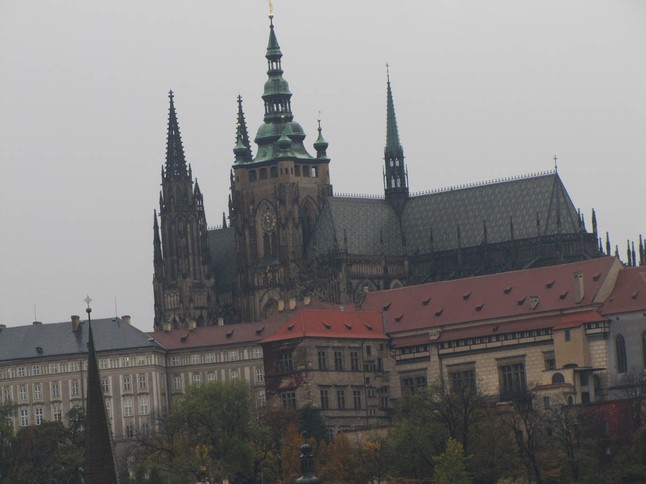 _____________________________________________________________________________

Jim LaMont shows us how it done!
Jim referees the Harlem Ambassadors Game at Bremerton High School Monday, 9 November 2009. This was a charity event put on by the Lions Club for their Family Fun Night. And, he did it without glasses. No wonder the Harlem players probably won!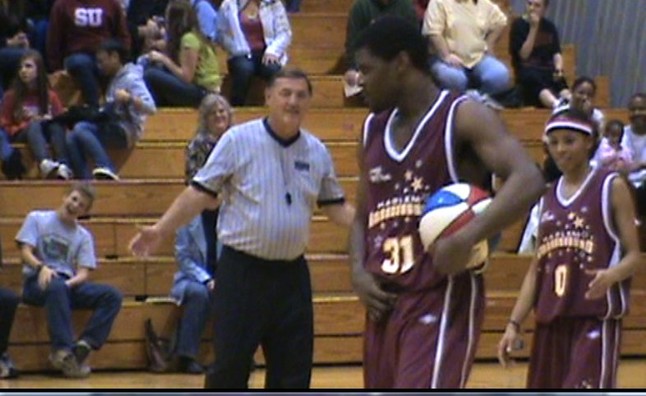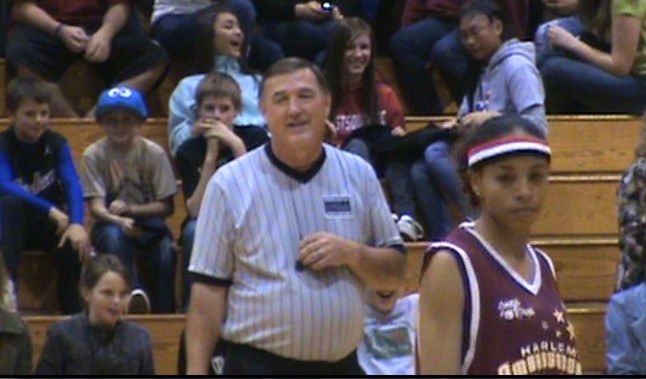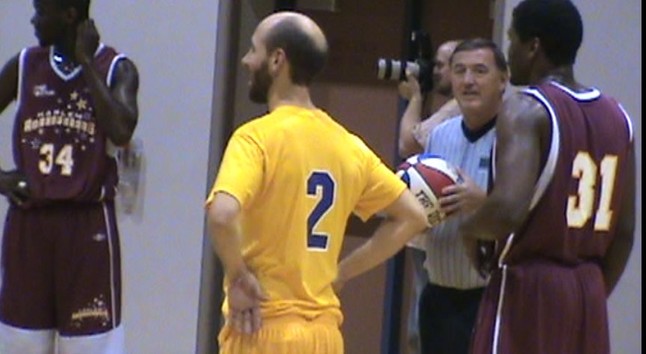 ____________________________________________________________________________
Class gathering at Gerry Ann's 10 Oct '09: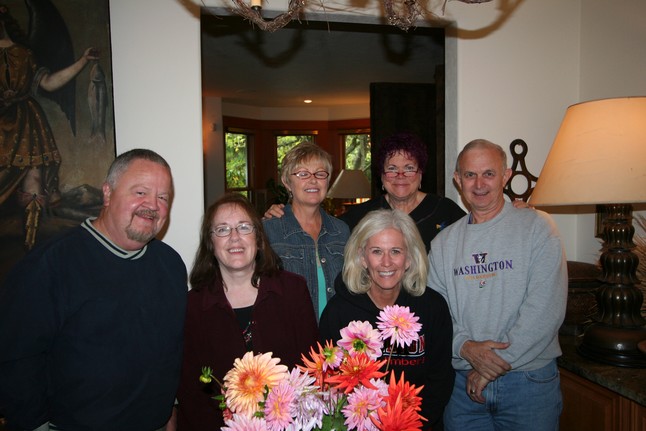 Hi Fellow Classmates,Those of you who were unable to come to Gerry's house last Saturday were surely missed. Truly. Those that were there spent the afternoon trying to eat all the food that showed up, but it was impossible. The weather was great too – not sunny, but not windy or wet either – just right, so we wandered in and out, enjoying that beautiful yard of Gerry's. I always am of the opinion that it is a sanctuary and would like to make a daily trek around, but I use humungous restraint and don't do that.
We had great fun catching up on news, both in the past and forthcoming. Gail and Dan leave this week for their six month stay in Mexico. I'm a bad reporter because I can't tell you the town now [Mazatlan]. I could for about two minutes after Dan told me, but that was last Saturday afterall. Suzi has brand new twin grandsons (in Bothell) and had wonderful pictures. She says she will probably not retire for another two years. She loves her job. Sue was in Africa for a three week church mission and then came home and did the Danskin triathlon at Lk. Washington (for the second year in a row). She was at a baby shower in her neighborhood, but Bill (Suzi's brother) filled in for her. Gerry just got done doing the Oysterfest thing which is a big deal and is now in the throes of gearing up for the FantasyForest thing which is the big fund raiser for the hospital. She's always busy. Bill LeDrew looks fantastic having lost even more weight and he brought Gerry some beautiful dahlias from his yard. Wendy is involved in getting scrapbooking done about her parents and their 65+ years together. Dan is getting into genealogy more and more he said, as is Jan Dishon and Sue Aho. Jan did some traveling across country doing cemetery work [indexing headstones for the United State Cemetery Project - http://www.uscemeteryproj.com/] and genealogy work. She is still involved in her church food bank and music programs too. She's another very busy lady. Lynne did a lot of sailing during the summer and had family out visiting and is awaiting the birth of grandchild number one, which will be back east. Core said Joel is doing very well and is back to golfing. He's not 100% yet, but should be in about three to six months, which was wonderful news. It always takes time to get your strength back completely after any surgery.
I mean it when I say we missed you all who didn't make it. We just talked about you, you know that. We didn't have any formal business to discuss or anything, it was just a get together to stay in touch since the reunion was over one year ago already. Time passes so quickly. I think we will try to get together at least once a year to stay connected and gear up for the 50th reunion. If any of you would like to send in ideas of where to have the 50th please do. I've been cogitating about an idea I have for some time now and I think I will just send out an email about it one of these days instead of tangling it up in this email.
Just know that you are all loved, appreciated, admired and wished the best always in all ways. I'll see soon on this electronic highway.
_____________________________________________________________________________
From: Sue [Norvold] Aho
Sent: Wednesday, October 07, 2009
To: Judy Saeger
...........am sending pictures of my summer outings in case anyone is interested: 3 weeks with the Maasai in Tanzania [Africa] and the Danskin Triathlon 3 weeks later.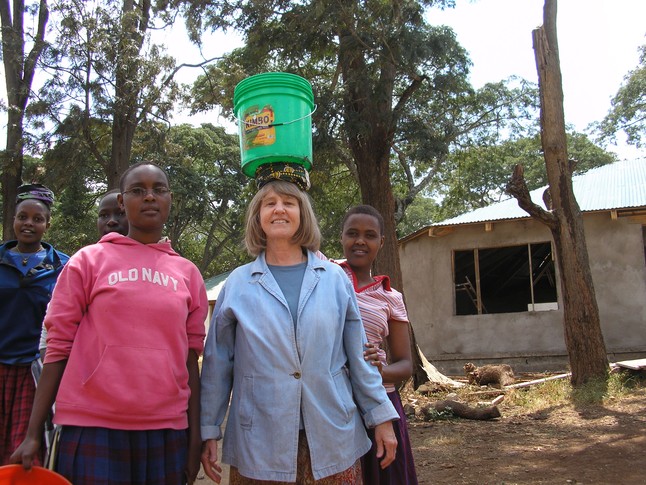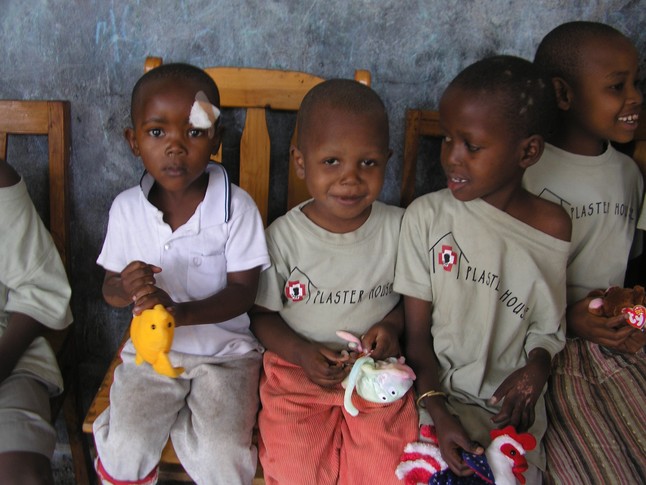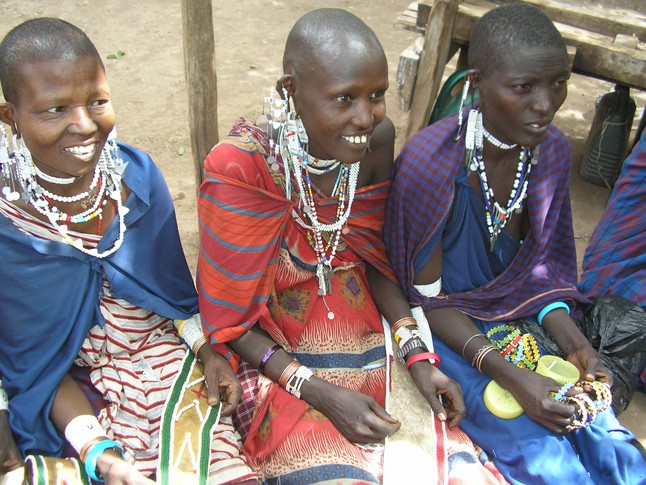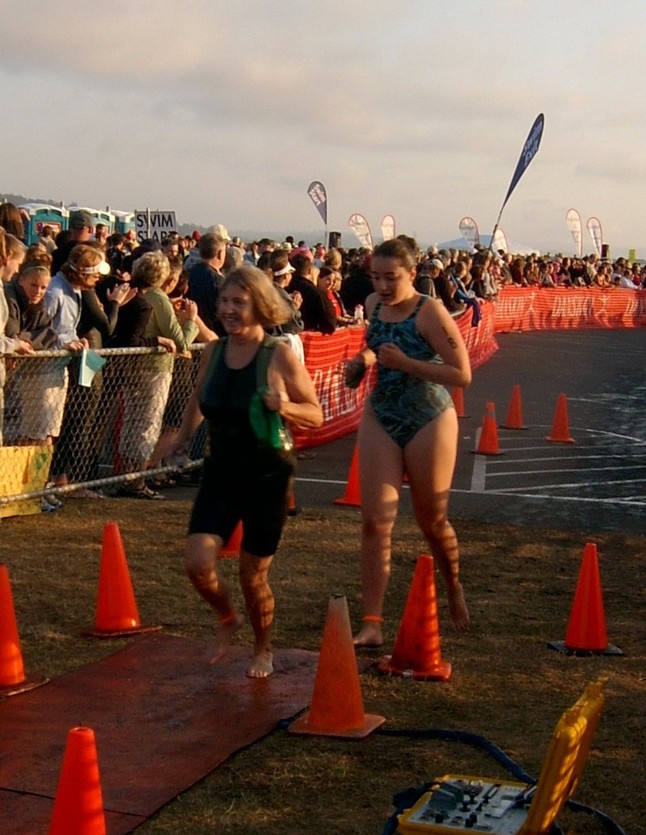 _____________________________________________________________________________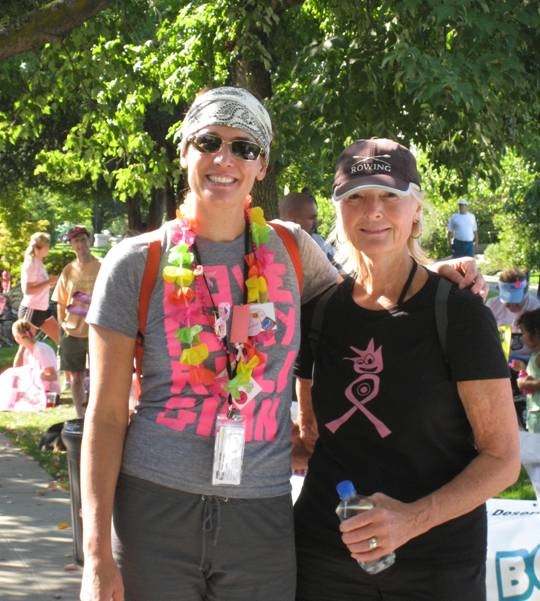 Randi (Tuson) Krumm and her daughter, Zoe, participated in the Breast Cancer 3-Day Walk recently. Her note to all of us follows.
---------------------------------------------
Hi! I wanted to send a note and let you all know that my daughter, Zoe and I completed the Breast Cancer 3-Day Walk this past weekend (along with about 2,500 other walkers)!!
Thanks to you, the two of us raised over $4,720 to fight breast cancer. THANK YOU! THANK YOU! THANK YOU!
Special thanks to Angeline and Lawrence for meeting us at CalAndersonPark on Capitol Hill (Seattle) and walking mile 56 with us.
And, of course, thanks to Alexis (daughter) and Dennis (husband) for hauling us around, supplying us with boxes of hi-tech band-aids, and fixing us amazing dinners!
Thanks again!!
Your support was overwhelming and greatly appreciated as a first time walker!!
Love, Randi
Note; Angeline took this photo on the third day of the walk – with only 4 miles to go!!
_____________________________________________________________________________

Ray-Paul's Paintings - August 2 to September 12, 2009 at the Laughing Ladies Cafe, 17551 15th Ave N.E., Shoreline, WA (formerly the Hotwire Online Coffeehouse).
Artist's Reception for Ray-Paul Nielsen
Sunday August 9, 2009 5:00 to 7:00 PM. In this year's Show I am including three short series of four paintings each and four paintings that don't fit well in to any of my series but I enjoyed painting and would like to share.
Connected Meditation 2009,
is a continuation of the series started last year.
Static Tension,
is related to a state of mind I sometimes go through in my meditation.
Fluid Tension,
are part of my meditation when it starts from a different place.
The Calico Pig:
is a remembrance of the homemade toys of my childhood.
Sea Serpents:
is a painting done after a story I read when my children were little.
Dream Bubbles 2009 and Star Flower round out the show.
Examples of Ray-Paul's paintings are shown in his November 2008 Art Exhibition
flyer
; and on his
website
.
Or, for more information about these or other paintings
Please contact me at 206-372-6266
____________________________________________________________________________


With heart felt saddness we report the passing of Larry Sund on 8 Jan 2009 from cancer. Please keep his family and wife Cheryl in your thoughts and prayers. Please see Larry's obituary and guest book online, or go to the "In Memory" page on this website.
_____________________________________________________________________________


The passing of Mike Carte on 2 Sep 2008 from cancer was just reported by Micki Cleveland Norris (see her message below). This is such sad news. Please keep his family in your thoughts and prayers. Please see Mike's obituary online, or go to the "In Memory" page on this website.
9/3/08
Hi: I was notified today that Mike Carte died yesterday from his cancer. I know he had fought a good battle for over two years. Some of you may want to send cards to his wife, Janice and family.
Mickey Norris
_____________________________________________________________________________
Travel News:

Out and About with Martin:
Below is a travel log from Martin Felix's journey to South Aftrica. It's so much fun to see what our classmates are doing with their "spare" time.
Wednesday, September 03, 2008: Greetings from South Africa. Arrived here at Oliver Tambo international airport 9:00PM, after close to 24 hours in the planes and airports. I was sandwiched in on the flights especially the first leg when I had a very large young Seattle attorney occupying more than his alotted seat given his size. On landing at Amsterdam I was amazed at the huge number of greenhouses I could see. Amsterdam airport did intimidate me slightly as I am now turning into a little old man, but I soon figured out where to go.
The leg from Asterdam gave me a cool view of the Alps, the Italian boot, the Sahara and the Congo. It was dark by the time we got to SA, and landed a bit after 9:00PM. I was amazed at how quick I got through SA immigration and customs....maybe all of 5 or 10 minutes or so. Very efficient and they were quite nice. My cousin's were right there. My tummy is still a little unsettled from the airline food so today will be a day to settle down a bit. I walked about the neighborhood and saw a lot of really interesting plants. The houses are all a bit fortress like with walls and electric fences, but it a quite nece neighborhood. Lots of cool plants and a few things in bloom here in the winter time.

Eugene is an architect and works out of the house here, and has a studio upstairs. The kids, Martin and Brendan are 10th graders, and I took their pictures this moring as they went off to school. They are in public school, and they all wear uniforms- they are madatory. No designer clothes for them. Martin is a computer geek and has quite the set up here. Ebban, the oldest works for a computer comany doing graphic work. In the next couple of days will head for Kruger Park, and then Durban, and later to the Cape. I am discovering the power of the African sun.... Later.....
September 4, 2008: Sorry to hear about Mike.....holy elephant doo doo...... we are dropping like flies, its making me nervous. Glad to see the tibouchina hanging in there. Great winter day here, going to be 80, and it will be HOT in Kruger park. Leave for the park tomorrow AM. Tummy still not adjusted, but better be by tomorrow! I wont look at the pics here....using Martin's computer which is his prize and joy....he put it together himself, and it has one of those cases with all the neon like lighting. Dont want to mess up his project. The "kids" are off on their 10th grade adventure camp so they are out in the bush for a few days. I was surprised to see no tibouchinas in the yards here, but the trend here is to plant more indigenous plants....going to see the neighbors yard sometime today.....they have a full time gardener. Taking it easy today.
September 5, 2008: I cannot believe soome of the homes here....I saw one that was five stories clung on the hill. One neighbor here has not one not two, but three maids and two gardeners. You go from shanty towns to multimillion dollar homes in minutes. Leaving for Kruger in a few minutes.
September 9, 2008: Just back from 4 days in the bush. Got a spam text message on my cell phone telling me I won a free piece of furniture if I....., and that in the MIDDLE of Kruger Park........ My guide got lost in Johannesburg last night in the dark, and could not find my cousins house, and I was of no help, and the cell phone ran out of battery....he was yelling at his boss, and too much pride to call my cousin, and concerned that if we were stopped on the side of the road we could be hit by bandits....finally found the place. this is no country for wimps.... Going to try and get money today, and a few things I thought I packed, and then flying to Durban tomorrow-- that should be exciting.
September 16, 2008: Yesterday saw the gardens at Makaranga Lodge including their rhododendron garden......tropical vireya rrhodies of mature size. Incredible. Am in Durban at the moment, and this has been real culture shock. Today is laundry day, and will go to the ATM in a bit. Going to the ATM is a thrill. Police tell me they are afraid to use the one I have been using......at least one person has been murdered at the ATM. Saw Wood's cycad at the Botanical Garden....the last plant of its species, a female so there will be no more ever (other than clones). Discovered in the 1800's, and moved to the garden in 1895. Pretty interesting here........later will go drink Namibian beer at Joe Cool's on the beach........