Irene S. Reed High School - Shelton, WA


CLASS OF 1963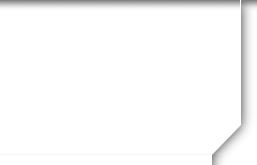 Dan Harvey
Profile Updated:
August 5, 2013
| | |
| --- | --- |
| Residing In: | Snohomish, WA USA |
| | |
| --- | --- |
| Occupation: | Civil Engineer (retired) |
| | |
| --- | --- |
| Children: | Jennifer 28; Robyn 26 |
Comments:
June 2008:
Hi All! A few things have happened in the last five years. My wife, Joan, finally retired from teaching a few years ago; our youngest daughter, Robyn, graduated from the UW this year and got a job with Children's Hospital; and our oldest daughter, Jennifer, who works at Hines Int'l Property Management, will graduate from the UW next year. We took our first cruise to Mexico and got to see some of the Mayan ruins, which were great! We also went with some friends to the Big Island of Hawaii for a few weeks, and loved every minute of that. I continue to do a little consulting work, and Joan is doing some substitute teaching. We really enjoy retirement, and recommend it highly to everyone. Our biggest project has been trying to get our house, which we have lived in for 35 yrs., ready to sell. Where we will go is still up in the air, probably not a long distance away, but definitely out of the rat-race here in Seattle.

July 2003:
My life over the last 40 years has been fairly routine with college, working, marriage, raising kids, paying bills, watching my hair recede, etc. I attended St. Martins College in Lacey from 1963-67 and received a degree in Civil Engineering. After that, I worked for the Army Corps of Engineers in Seattle for 33 years and finally retired in June 2000. This has been great for me but I think my wonderful bride of 30 years is jealous. She still is teaching 5th grade at Our Lady of the Lake school near our home but hopes to retire in a few years.

I've done some (as little as possible) consulting in the last few years but my main jobs now are cooking, cleaning, yard work, the honey-do list, and trying to keep Joan happy so she doesnt rebel on me! Hopefully, we will do some serious traveling once she retires, maybe to Europe, Caribbean, or Shelton. Actually, going to warm places in the winter is now starting to sound better and better. I still sail my boat but not as much now that our two girls (Jennifer 23 and Robyn 21) are older and off doing their thing. Mostly, I just work on the old hulk and dream about our next trip back to the San Juan Islands, or anyplace for that matter.

Our biggy trip recently was a real cramped two-week trip last year to North Dakota in a 30-ft motor home with 5 adults, including my mother, and one teenager for a family reunion. My brother guaranteed me that this togetherness would not break up the family but I think it was close. Plus he assured me the trip would be worth it just to experience my first whirly-whip, ice-cream that is. Fortunately, most of the family survived the trip somehow but my health took a six-month nosedive and numerous doctor visits afterwards.

Our goals at this point, besides trying to stay in good health, are that our girls decide to make us empty nesters in the next few years, and that we move out of Seattle and the traffic mess to some place less congested and less expensive.
I remember Sam's cool semi-custom car in High School with lake pipes, and of course red lights in the interior. Talk about jealous......

Dan
Death Notice - Mason County Journal newspaper, Sam Valley, 77, a resident of Shelton, died on January 31, 2021, at The Ray Hickey Hospice House in Vancouver, WA.
Death Notice - Columbian newspaper, Vancouver, WA. Samuel L. Valley, 77, Shelton, died Jan. 31, 2021. All County Cremation and Burial Services, Vanc., 360-718-7948
I remember Sam's cool semi-custom car in High School with lake pipes, and of course red lights in the interior. Talk about jealous......

Dan
Dan Harvey
has left an In Memory comment for Profile.
I loved Mac and will miss him greatly as he could always made me laugh, especially when he called at 2 AM to see if I wanted to go scuba diving, ha.
The pic of machu picchu is great. It is on my bucket list.
Dan