Irene S. Reed High School - Shelton, WA


CLASS OF 1963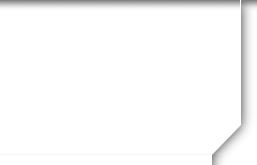 Gail Downing Olson
Profile Updated:
July 11, 2009
| | |
| --- | --- |
| Residing In: | Shelton, WA USA |
| | |
| --- | --- |
| Spouse/Partner: | Dan Olson |
| | |
| --- | --- |
| Occupation: | Retired Treasurer/Accountant from Mason Co PUD 3 |
| | |
| --- | --- |
| Children: | Daughter, Jennifer born 1974 and son, Gabe born 1976 |
Comments:
May 2008:
I have been married to Dan Olson (Class of 1964) since 1966. We started our family in the Seattle area then returned to Shelton in 1979 when Dan took a real estate sales job. Our daughter Jennifer was five then and our son Gabe was three. After being a stay-at-home mom for three years I went to work at the PUD in Shelton in 1980. Those years have quickly slipped by and 28 years later I've been retired from the utility for a year now. Our children are now 32 and 34.

Gabe lives and works in Olympia and has a thirteen year old daughter, Alexis. And I love being a grandma. Gabe also is a member of a band called High Ceiling that takes up much of his spare time. Our daughter Jennifer and her husband Bruce had returned to the US after teaching English in the Czech Republic and Oaxaca, Mexico to go to grad school in California. They now are living and teaching English to Emerati women at a University in Dubai. Dan retired in 2007 as a 5th grade teacher at the school where he started first grade, Evergreen Elementary.

Some of my favorite times in life have been traveling. Dan and I took a four month long retirement trip to Europe, North Africa, the Middle East and the Far East, returning to Shelton in December 2007. This was a dream come true. We visited so many exciting places and saw some wonderful sights. One of my highlights was visiting the pyramids at Giza in Cairo, Egypt. We also got to spend three weeks with our daughter and son-in-law in Dubai to see that amazing place up close. We plan to spend next winter in Mazatlan, MX.

Another very important part of my life is Alexis. I'm amazed at how fast she's grown into a teenager. She and her dad spend every other weekend and I count the days between visits.

Its hard to remember that we are all senior citizens now. I still feel young, but sometimes take a second look when I catch my image in a mirror. Who is that person staring back? But, Im healthy, happy in my marriage and were raised two wonderful kids. Who could ask for anything more?

Oct 2008 - Dan and I have moved to Mazatlan, Mexico for the winter. We have rented a small apartment and have made some new acquaintances and are having fun. We are especially happy to be here rather than in the horrible winter weather the NW is experiencing this winter. We have a road trip to the interior of Mexico planned with Jan and Frank Trummel for January 2009. We're loving it!

July 2009 - Dan and I are back in Shelton after being gone for 7 months - 6 months in Mazatlan and two weeks on each end of the trip in Phoenix visiting both of our brothers who now live there.

The beautiful summer weather has made the transition back to the NW easier and we're hoping for more sunshine all summer long. We're heading back to Mazatlan for the winter this October and plan to return to Shelton in May.
Gail's Latest Interactions