Irene S. Reed High School - Shelton, WA


CLASS OF 1963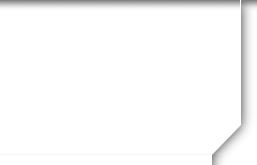 Martin Felix
Profile Updated:
November 30, 2009
| | |
| --- | --- |
| Residing In: | Shelton, WA USA |
Comments:
July 2003:
After graduating from the U, I went to work for the old Department of Public Assistance as a social worker. After doing that for about five years, I became an adjudicator for the agency that makes disability determinations for Social Security disability, and did that for about five years.

I then was in private business for about five years, and returned to government work, again as a disability adjudicator, working in Alaska, Spokane, and Seattle. Currently I am the Quality Assurance Manager for the agency, spending most of my time in the main office in Olympia, and also in our Seattle office near the Pike Place market, and in our Spokane office.

My wife Kathy, passed away just about 2 years ago.

My interests have always included gardening, so I live on a few acres in the woods here in Shelton where I grow more plants than I can take care of&.. I am hoping to retire soon and may live in Africa in the winter, and here in the summer.

Addendum: Retired on my 60th birthday. Could not take working for the government any longer! Currently trying to learn Spanish so I can communicate when traveling in Central or South America. Finally getting to South Africa, and will leave 9/1. Kruger Park, Soweto, Durban, and Cape Town are on the agenda. I will be based in Johannesburg and in Somerset
West, a suburb of Cape Town in the cape wine country.

Addendum #2. Completed my trip to SA, and was sad to leave the country. My relatives were all wonderful, and the nicest people. Eugene designed the buildings and additions to the Orlando Children's Home in Soweto, and the Pediatric Oncology ward at Baragwanath. Sadly when I got home, I got news that one of my cousin's horrible cancer had recurred. Saw a great deal of the country, but not enough. I was intimidated at the thought of driving in Johannesburg, but finally got the courage to drive once I got to the Cape, and I really got into the driving.......thrill a minute. My photography leaves a lot to be desired as I have proven to be hopelessly incompetent, but might upload a few pix. When I was there, it was the worst weather in almost a century, so conditions were not the best.

Here are a few pix. Sorry for the underexposure. I am an incompetent photographer. It also looks like I fouled up on the downloads.....oh well. I might add some more pictures later.

Martin's Latest Interactions