Irene S. Reed High School - Shelton, WA


CLASS OF 1963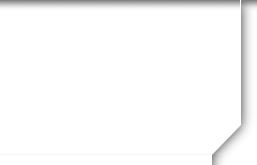 Judy Nicholson
Profile Updated:
March 21, 2013
| | |
| --- | --- |
| Residing In: | Shelton, WA USA |
| | |
| --- | --- |
| Occupation: | Retired...and now volunteering in the community |
| | |
| --- | --- |
| Children: | Amanda, born 1971 |
Comments:
After school I headed to Bellingham and went to Western for four years. I roomed with Coralie for most of them, and Randi moved in before she found Dennis. Boy, did we have fun! I went to work for and then married my first husband there. We owned the Iron Bull Tavern which he built. Then we sold and went to Seattle. We adopted my daughter in 1971 and headed to Georgia. We were in the fast food business. We moved to Pennsylvania and then to Ohio, back to Pennsylvania and back to Ohio again and back to Pennsylvania one more time. Finally, I moved back to Shelton. I came back to the family. I worked for ITT Rayonier for a time and married my second husband during that time. Then I tried reading meters for the P.U.D. and realized I really hated snakes and didn't really like dogs either, so I quit my job. That's the only thing I have ever quit, and it really bothered me, but I started my daughter in horses and that took over. I left that marriage and went to work for Dean Palmer, at Dean's Studio. I was with him for five years and was managing the studio until he retired in 1990. He was a wonderful man and that was one of the best jobs I have ever had. Then I went to beauty school at 45 years of age.

So that's a fast forward of a very busy life. I now have a beauty salon at home (the nicest in this town, I believe). I am married to Bruce Saeger. We have been self-employed for 20 years. Our business name is The Purple Cow Co. That covers the salon and the custom farming that Bruce does; and we raise Belted Galloway beef for sale. (You can't eat better beef!) They are the cows that look like oreo cookies, black on each end with a white band around the middle. About five years ago I bought a motorhome and started a mobile espresso business. I do events. It's the best fun! About a year ago I started a business selling on eBay and I would be happy to sell for you.

We live on a seventeen acre farm a mile from town on land Bruce's family pioneered in the 1800's. My daughter and husband and two grandsons live at the beginning of our driveway. Bruce's daughter and her three children live about three miles away, so it's always hoppin' around here!

Together, we have three children and seven grandchildren who, I have discovered, are the reward for living. We work seven days a week, don't ever plan to retire and I couldn't ask for a better life. I do a lot of volunteer driving under our local MTA system. I enjoy hobbies I never take enough time for such as: quilting, sewing, knitting, needlework, and reading. I love to play bridge, but don't get to play very often. I have discovered Sudoku and am hooked. I wish I was more athletic, but I'm not. I wish I was thinner and I'm getting there. The main thing is, I'm still breathing and each day is a new adventure (especially when you're married to a farmer).

I've given my life to God and my family and I am blessed every day I see. I hope each of you that takes the time to read this is too.

P. S. I have had purple hair for over fifteen years (long before it became fashionable) so you're not seeing things!

February 2009

Hi everyone, we are working on the 50th reunion already. Please be sure to keep us on your calendars!

November 2011

Life has taken another turn. I am back to the original, having taken back my maiden name when my divorce became final this year. It feels great and life is good!
School Story:
I'm still thinking...
Posted on: May 03, 2019 at 4:33 AM
Posted on: May 03, 2016 at 4:33 AM