Irene S. Reed High School - Shelton, WA

CLASS OF 1963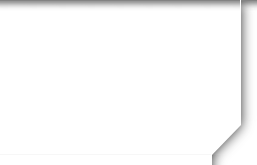 UPCOMING BIRTHDAYS

WHERE WE LIVE
Who lives where - click links below to find out.

2 live in Alaska
5 live in Arizona
4 live in California
1 lives in Florida
2 live in Hawaii
2 live in Idaho
2 live in Kansas
1 lives in Mississippi
1 lives in Montana
1 lives in Nevada
1 lives in New Jersey
1 lives in New Mexico
1 lives in Ohio
4 live in Oregon
1 lives in Utah
2 live in Virginia
106 live in Washington
1 lives in Wyoming
1 lives in Colombia
1 lives in Czech Republic
1 location unknown
32 are deceased



Show Classmates on map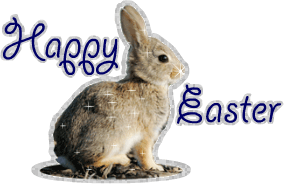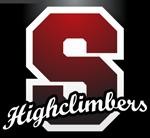 What's Happening ? ......

WOW!! Now, that was a great reunion, and what a tremedous turnout !!!
Thanks to everyone, classmates, faculty, guests, family, etc. for coming. Without ALL of you it would not have been the great event it was. Remember, You are the reunion....
Pictures and other memorabilia are posted on the 50th reuion page to the left. If anyone has comments can you put them on the "Classmate Messages" page at the top of this page, or the class Facebook page (see below), so all can share.
_____________________________________
1963 Saghalie online - see "Remembering Our Past"
_________________________________
Join the Class of 1963
group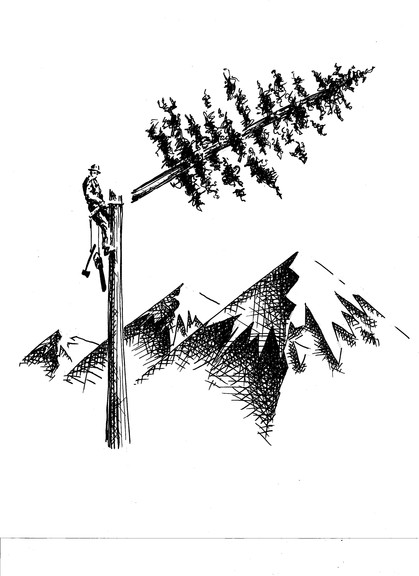 "Classmate News Highlights"
(go to Classmate News for full details)
Notice: Please check the Truant Classmates page for the list of classmates that are missing. Contact Dan Harvey or Bill LeDrew if you can provide additional information on locating them. Thanks Guys!
________________________________________

Guess what? Our own Jim LaMont made the Kitsap Sports Fall of Fame!!! See details by clicking on ->>> "Featured Classmates" .
________________________________________

Bill Smith is new Executive Director of SPIPA (South Puget Intertribal Planning Agency)!!! Congratulations, Bill!! But, what happened to retirement, ha.? Click HERE, or Go to Classmate News for the link to the full article, which is a tribute to a wonderful guy and classmate.
_______________________________________

Volunteering in the Community - Lynda Rodgers-Baker's food bank work got a nice kudo in the newspaper this week. Good going Lynda!! (Click on Classmate News to see the photo clip).
____________________________________

Rosalie "Charlee" Hanson-Haugen needs our thoughts, prayers, and notes of support. She had to cancel her attendance at the 50th reunion due to serious recurring problems with her remaining liver. She is very weak and is now on home dialysis 11 hours a day, but improving every month according to the doctors words. Her note concerning her illness is on the Classmate Messages page. Our best wishes for a successful recovery at with you Charlee.
_________________________________
Neil Vohof has a neat blog that shows how the more lucky members of our class enjoy life on the Island of Maui. Take a look!! You will be envious. Neil, are you taking reservations??
http:/ / www.vonhofmills.blogspot.com/
_________________________________
FOREST FESTIVAL
May 30 - June 3, 2013
Click the button for Festival memories from Bill LeDrew
___________________________________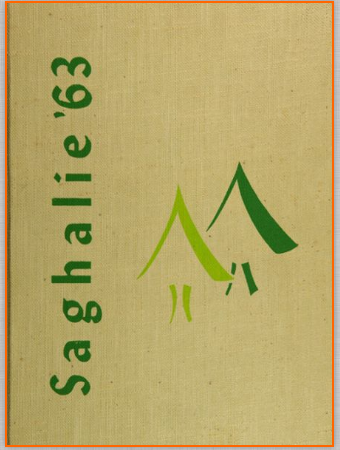 Bill LeDrew has developed a downloadable PDF version of the 1963 Saghalie. Go to the "Remembering Our Past" drop down page and check it out.
____________________________________

PIANO RECITAL - Jerry Wagner will be performing his annual Piano Recital in Olympia at the United Churches on Saturday June 22th (2013) at 1:00PM. See Classmate News for updated details and sample music.
_____________________________________

We have an author in our midst !!!!! Loren Gee has written a book about his personal accounts as a copter pilot during the Viet Nam War. It is always amazing the amount of diverse talent we have in our class. Take a look under "Featured Classmates". You will enjoy his accounts and personal recollections of the war and men he served with.
____________________________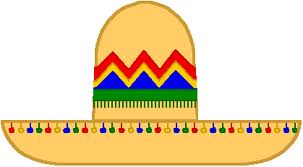 Gabriel House of Mexico (see Featured Classmates) operated by Irene Emsley (Renie Favre) and her husband, pastor Ted Favre, now has a new Facebook page. Check it out at www.facebook.com/gabrielhouseofmexico
_______________________________
Grapviews Days!! Lynne Stevens-Lenhart will again have a booth at the Water and Art Festival to display her photograhy and art work. The Festival is on Saturday, 28 July 2012. For summertime fun and a way to support and keep in touch with our classmates. -Lynne is the Historian for Grapeview, so ask a lot of questions!
http://www.grapeviewwa.com/GrapeviewWA/Newsletter/Grapeview%20WF_cropped_Logo__poster_2012_April_7_for_Web.pdf
____________________________________


Merline Lewis's passing: With sadness we received news of Merline's passing on June 6, 2012 at her residence in Kamilche. Please see the "In Memory" page for details.
______________________________

Ken Droscher was given a very nice retirement tribute by the Florida Institute of Technology honoring his service. Go to Class News for the link to the writeup.
__________________________

PIANO RECITAL - Jerry Wagner will be performing a Piano Recital in Olympia on Saturday July 28th at 1:30PM. See Classmate News for details.
Jerry also said they spent two weeks in Morocco in Nov 2011 - belly dancing tour!!! It's a tough life but someone has to have it!! He was a little out numbered being the only male with 19 females. I guess you can't have everything, ha.
__________________________________________

Ray-Paul Neilsen's Art Exhibition - My annual show November 28, 2011 to January 15, 2012 again at the LaughingLadies Café 17551 15th Ave N.E.,Shoreline,WA formerly the Hotwire Online Coffeehouse (N. Seattle). (see classmate news for details).
_____________________________


Candy Avey-Johnston's passing: We are extremely sad to report that at 9:40 PM on 22 June Candy passed away in Harbor View Hospital, Seattle, from severe heart problems as a complication of her auto accident. Our hearts, thoughts, and prayers go out to the family at this painful time. (See Classmate News and In Memory for details)
_______________________

Mission Work Calls! Just heard that Phil Cramer and his wife, Kris, are in Switzerland for an extended period doing mission work for their church. See Classmate News for details.
______________________________

Check out a few new Fun Pics from Bryan Johnson of his Panama trip and new home. It's a rough life, but someone has to live it!
_________________________________

PIANO RECITAL -
Jerry Wagner will be performing a Piano Recital in Olympia on May 14th to the music of Schubert and Schumann. See Classmate News for details!!
__________________________

Highclimbers Super Reunion!! Hear Ye! Hear Ye! Toni Thompson (Everett "Mac" McCoy's sister) informed us that a reunion of all Shelton High School Highclimbers from 1960 - 1979 is scheduled for this summer at the Little Creek Casino. Planning meetings are now being held and everyone's participation is requested. Go to www.sheltonhigh.com, and see further details in our Classmate News. Contact Judy Nicholson or Gerry Ann Roberts by email to reserve a place at the Class or 1963 table(s).
-----------------------------------------------------------------------------

We have received very sad news that Candy (Avey) Johnston and her husband Stan (SHS '62) were in an auto accident along Hood Canal on Sunday, Feb. 20th . Fortunately, Candy survived but very sadly Stan died in the wreck. (See Classmate News for details).
----------------------------------------------------------------------

Ray-Paul Neilsen's Art Exhibition - My annual show November 28, 2010 toJanuary 22, 2011 again at the LaughingLadies Café 17551 15th Ave N.E.,Shoreline,WA formerly the Hotwire Online Coffeehouse (N. Seattle). (see details).
------------------------------------------------

See Fun Pics to get a glimpse of Bryan Johnson and his wife, Esther, on their "business" trip to Italy! Now, that is some kind of business!
Update: Panama Pics!!
-------------------------------------------------------------------------
Renie Faver (Irene Emsley) needs our thoughts and prayers. Renie is struggling with serious health issues. See full message in Classmate News.

Update!! Some postive news.
---------------------------------------------------------------------


Mike McFarland's passing: We were so sad to hear from his sister, Gloria Stuart, about his passing in April 2009. Please see the In Memory page for details.
------------------------------

SENIOR (CITIZEN) RECITAL -
Featuring Jerry Wagner at the Piano
and the music of Bach, Beethoven, Mozart, Brahms, Chopin, Debussy and Gershwin
See Classmate News for pics. Audio clip is coming soon!!
----------------------------------------------------

Renie Faver (Irene Emsley) really needs our support and prayers. UPDATE: according to Renie, no news is good news on the x-rays of her lung.We will continue to hope and pray for the best.
-------------------------------

Patty (Hester) du Toit will get a welcomed New Years present - a new kidney!! UPDATE!! - Surgery sceduled for 23 April was successful!!!!
------------------------------------

Out and About with Martin:New pics from Martin Felix's South Africa trip.
--------------------------------------

Ray-Paul Neilsen's travels to Prague. Check out the beautiful photos.
----------------------------------------

Jim LaMont Ref's Harlem Ambassabors
-----------------------------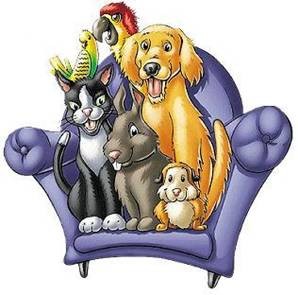 Mini Class gathering - classmates get together at Gerry Ann Roberts
-------------------------------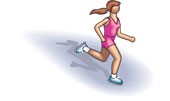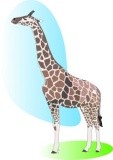 Sue (Norvold) Aho runs in triathlon and takes trip to Africa
---------------------------


Randi (Tuson) Krumm and daughter, Zoe, participate in Breast Cancer 3-Day Walk !!
-----------------------------
Ra

y-Paul Neilsen's Art Exhibition - 2 August - 12 September 2009 in Shorline (N. Seattle). Artist's Reception...Sunday 09 Aug. 2009 5PM - 7PM (see classmate news for details).
--------------------------------
New "Fun Pics" have been added. Check them out.
-------------------------


Larry Sund's passing: With heartfelt sadness, Larry passed away on Jan 8, 2009. His memorial service was Sunday Jan 11 at the Blessed Theresa of Calcutta Parish in Woodinville, WA.
---------------------------


Mike Carte's passing: With sadness we received news of Mike's passing on Sep 2, 2008 in Boise, ID.
---
---
We hope to make this website a place we all can share. So, if you have any suggestions on how to

make the site better, photos/videos that could be added, news items about classmates, or those missing, etc., let us know thru the Contact tab at the top of the homepage. Or, you can post information yourself for all the class to view using the Message Forum tab at the top of the homepage.
---
---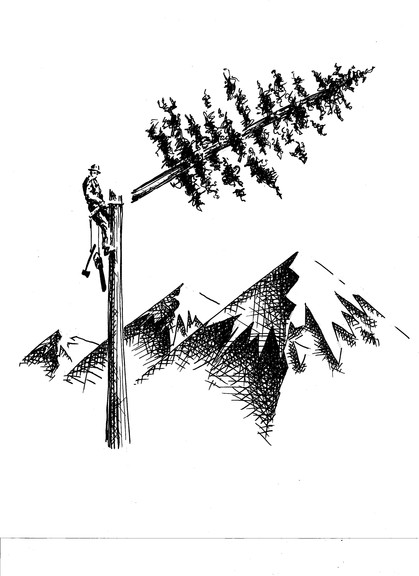 IMPORTANT - FIRST TIME USERS!!! Please create a personal PASSWORD to have full access to the website. Setup your password on the top-right of this page by clicking on "Classmate Profiles" below the "Log-On" button and following the instructions. Or, go to the Tutorial on the right of this webpage for more detailed instructions on how to do this, and on how you personal information is protected. You may also ask the class website administrators to setup a password for you (see Help and Support below). The password will allow you to view all pages of this website that have been password protected by a classmate to outside viewers, email other classmates within the website, and give you the ability to update your class profile and photos online when you are ready. Creating your personal password will also let us know that we have your email correct, which helps us reduce mailing costs.
---
---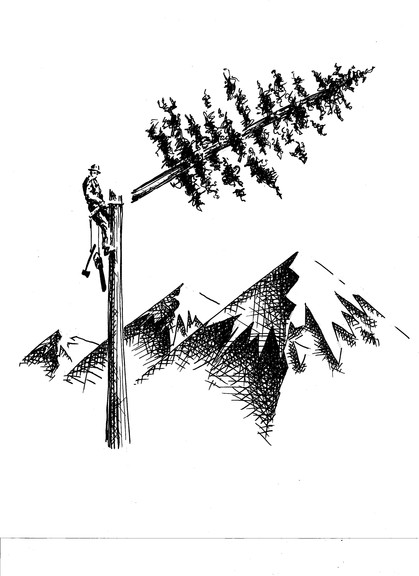 Help and Support: Tutorials are provided on the left if you run into problems signing-in or updating your profile. If you have any questions or suggestions about the website, need personal help, or need us to create a password for you, please contact class website administrators Dan Harvey or Bill LeDrew . Or, use the Contact Us tab at the top of the Homepage to contact them. Also, you can send your history, profile info, and pictures by email or snail-mail to Dan or Bill if you don't feel comfortable adding these yourself.
---
---
since Jan 2009